The 2019 Oscar nominations were announced this morning. As per usual, they set off an internet dumpster fire full of hot takes and gleeful exuberance, agony and ecstasy, GIFs and memes. We're still processing—as we're sure you are, unless you've smartly decided to go about your Tuesday blissfully unawares.
And to help us you sort through all these feelings in a calm, logical manner, we've created a list of extremely reactionary superlatives, anointing the most egregious snub, the most pleasant surprise and the least deserving nomination of the bunch. (You can see the full list here.)
*Tears open imaginary awards envelope*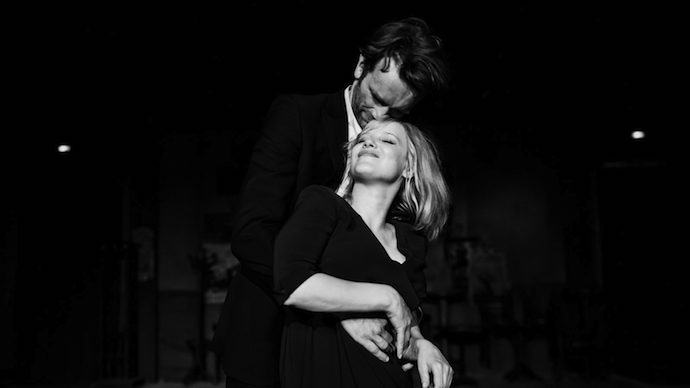 Craziest Category: Best Director
In the modern Oscar era, when up to 10 films can be nominated for Best Picture—eight are nominated this year—it's increasingly unlikely for a director whose film is not up for Best Picture to snag a Best Director nom. Triple that if you're the director of a foreign film that's barely been seen in the states.
And yet, despite these odds, Pawel Pawlikowski received a nomination for Cold War. Yes, Pawlikowski has won an Oscar before; Ida took home the Best Foreign Film award in 2013. But this is a highly competitive category, and it's a shock to see Pawlikowski on this list over Bradley Cooper (for A Star Is Born) or Ryan Coogler (for Black Panther)—or even Barry Jenkins, the Moonlight director whose follow-up, If Beale Street Could Talk, was rudely denied a Best Picture nomination.
I, for one, am happy to see Pawlikowski honored here. Cold War is a masterclass in pacing, a beautiful meditation on the implacability of love and the methodical passage of time, a film whose deeply personal romance is seamlessly swept up in the tides of history. Like Roma, it's shot in a piercing, postcard-y black-and-white, but never gives in to nostalgia. And it has the kind of ending that haunts you as you walk out of the theater—it's easily my favorite final scene of the year.
I think Cooper is deserving of a nomination here, over Spike Lee, whose win for BlackKklansman might constitute a make-up call for past snubs, and Adam McKay, whose Vice is a bloated episode of Schoolhouse Rock masquerading as subversive agitprop. A movie as guileless and narratively stale as A Star Is Born never really should've worked in 2018, and yet Cooper pulled it off to spectacular effect; its purity of feeling and dizzying star-power dwarf its flaws. Nominations aside, though, this category was a lock from the beginning. There's no way technical virtuoso Alfonso Cuarón doesn't take home the prize for Roma.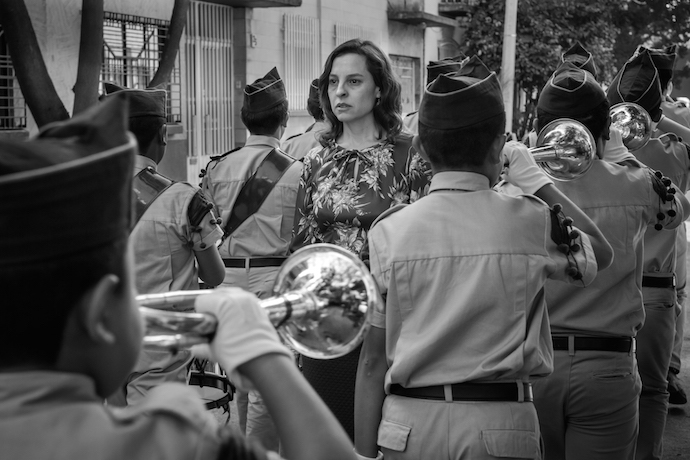 Most Pleasant Surprise (tie): Marina de Tavira for Best Supporting Actress and Sam Elliot for Best Supporting Actor
Yalitza Aparicio has been receiving a lot of love for her star-making turn as Cleo, the maid for an upper-middle class family, in Roma—and rightly so. It's a lived-in performance, understated and quiet, but replete with wonder and joy. I'm just as big a fan, however, of Mirana de Tavira as the scorned matriarch, Sofia, whose attempts to keep her family together as her marriage comes undone are as devastating as they are triumphant. In another actress's hands, her plight could become the subject of pity. But while Tavira's performance is full of pathos, she also imbues Sofia with a fiery, irrepressible strength.
Similarly, the buzz for Sam Elliot has been pretty much zilch this awards season. But he's the emotional backbone of A Star Is Born. And he gave Bradley Cooper his voice!
Most Egregious Snub, So Egregious I Don't Even Really Want to Talk About It: Ethan Hawke for Best Actor
Ethan Hawke, likable, talented, ceaselessly charming Ethan Hawke, was not nominated for his dynamic turn as a tortured pastor in Paul Schrader's First Reformed. And for what? So Christian Bale could get another Oscar nomination for gaining or losing weight? So Willem Dafoe could get another nomination for a movie nobody's seen? So Rami Malek could show off another luridly-colored suit that is, okay, fine, actually pretty fly?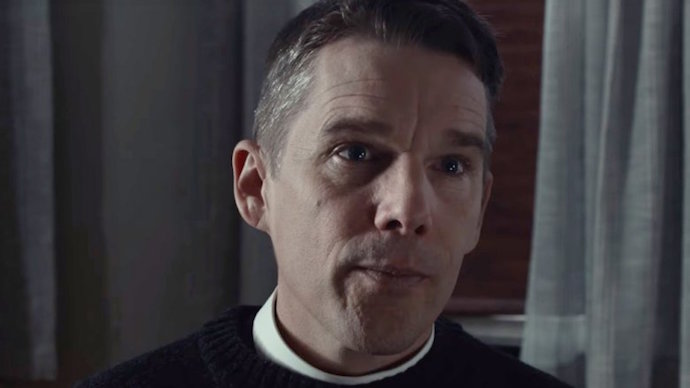 Let us all pour out a whiskey-and-Pepto cocktail for Ethan Hawke's indelible forehead fault-line.
Most Competitive Race: Best Actress
You could make the mistake of assuming this race is between two actresses, Glenn Close (for The Wife) and Lady Gaga (for A Star Is Born)—they did tie, after all, for the Critics Choice award. But I think it's quite possible we'll see a surprise winner here, and it could come from any of the three other actresses in this category. The Academy loves a non-actress in her first big role (Yalitza Aparicio for Roma). They also love a comedic star in a breakout dramatic role (Melissa McCarthy for Can You Ever Forgive Me?). And then there's Olivia Colman, who won the Golden Globe, albeit in the Musical or Comedy category, for her truly one-of-a-kind comedic performance in The Favourite—who prognosticators have suggested could squirrel away with the prize if enough voters are split between Gaga and Close.
Most Undeserving Nomination: Sam Rockwell for Vice
I love Sam Rockwell. Sam Rockwell is a great actor. But I feel like even Sam Rockwell must admit that Sam Rockwell doesn't deserve a nomination for his second-rate impersonation of a Will Ferrell-George W. Bush impersonation. Now, if there was an award for eating the hell out of some BBQ chicken on-screen, this would be a different story...
Easiest Fix to a Near-Perfect Category: If Beale Street Could Talk for Best Picture
The Best Picture category is almost—almost—hard to complain (or be surprised) about this year, particularly with the nomination for Black Panther, which the Academy seemed to fear would not come to pass. The one glaring omission is If Beale Street Could Talk—Barry Jenkins's exquisite, lyrical adaptation of James Baldwin's novel of the same name. If we could just swap it in for Bohemian Rhapsody, the blockbuster Freddie Mercury doc which didn't even really have a director, this category would be...well, it'd be as good as could be expected.
The Most Talked-About Narrative That Will Continue to Be Very Talked-About, as a Result of These Nominations: Green Book
Green Book, Peter Farrelly's film, based on the true story of a white driver, Tony Vallelonga, coming to terms with his racism and stuff as he escorts a black musician, Dr. Don Shirley, through the 1960s South, has come under fire, first from critics, lambasting its retrograde "why can't we all just get along?" narrative, and later from pretty much everyone on Twitter, who discovered its screenwriter's openly anti-Muslim tweet. (Mahershala Ali, a Muslim, plays Shirley.) There's also been some controversy over just how "true" the story is, with the Shirley family disputing some of what's been portrayed in the film. And then there's this Viggo Mortensen clip, wherein the actor vastly oversimplifies issues surrounding the authorship of stories about minorities.
At best, Green Book is a charming dramedy with an outdated thematic thrust—another movie about race written and directed by white people. Yet its awards season persistence—it won Best Picture at the Producer's Guild of America Awards last Friday—can't help but signify a slip towards a status quo the Academy has tried so hard to move away from over the past few years.
Least Surprising, Most Exciting Nomination: "Shallow" for Best Original Song
The last time I was this excited for the performance of an original song at the Oscars was...well, last year's Oscars, when Sufjan Stevens played "Mystery of Love" in that crazy candy-striped sport coat. Still: if you need a reason to tune in this year, Bradley Cooper and Lady Gaga performing "Shallow" is it.