The 76th Golden Globes came and went last night, leaving in its wake a familiar trail of GIFs, Twitter takes, sparkles, a specified thirst for hot older guys and a general air of befuddlement.
Though the Golden Globes are, by their very nature, meaningless—they're voted on by a foreign body of 90 or so members—they seemed to treat this three-and-a-half hour telecast as an opportunity to show just how meaningless they are. Some of the biggest TV awards of the night went to The Kominsky Method, a Netflix series starring Michael Douglas and Alan Arkin that few who don't qualify for social security have seen. Glenn Close, a formidable actress by all accounts, won Best Actress in a Motion Picture - Drama for a movie called The Wife, which people are only really talking about in terms of how much it's not being talked about. Green Book, a retrograde kind-of-comedy about a white driver escorting a famous black musician through the South in the early '60s, won Best Motion Picture - Musical or Comedy, prompting a retrograde "let's-just-put-aside-our-differences" speech from director Peter Farrelly. Worst of all, Bohemian Rhapsody, a film credited to director Bryan Singer, who has been under fire for a litany of sexual assault allegations, took home the award for Best Motion Picture - Drama. (Rami Malek, meanwhile, won for Best Actor, for his portrayal of Freddie Mercury—will there be no justice for Bradley "Piss-Pants Jackson Maine" Cooper?)
For all the talk about diversity and representation in Hollywood, all the tell-tale signs of real progress, the ceremony instead seemed to reaffirm a disappearing status quo. And for all its attempts to draw in a younger audiences, the telecast was oddly...geriatric. Even the hosts, despite their charm, came off a bit flat; Samberg's rope-a-dope niceness—reminiscent of his (yes, I'll say it) legendary James Franco roast—combined with Oh's affable enthusiasm felt attune to a moment not of disruption but of placation. With the exception of a few moments, they performed the (admittedly thankless) job with a sort of anodyne aplomb.
And yet, as with any celebrity-studded broadcast, the Globes did yield some noteworthy moments—good, bad and sartorial. We're running through them here, in 15 irreverent superlatives...
Most Rewarding Joke: Andy Samberg's Les Moonves Alley-Oop "Now here with a surprising, unrehearsed takedown of Les Moonves is the cast of The Big Bang Theory," Samberg quipped, as longtime CBS stalwarts Kaley Cuoco, Johnny Galecki and Jim Parsons walked out to present an award, totally unawares. It was the perfect set-up to a rare moment of genuine discomfort.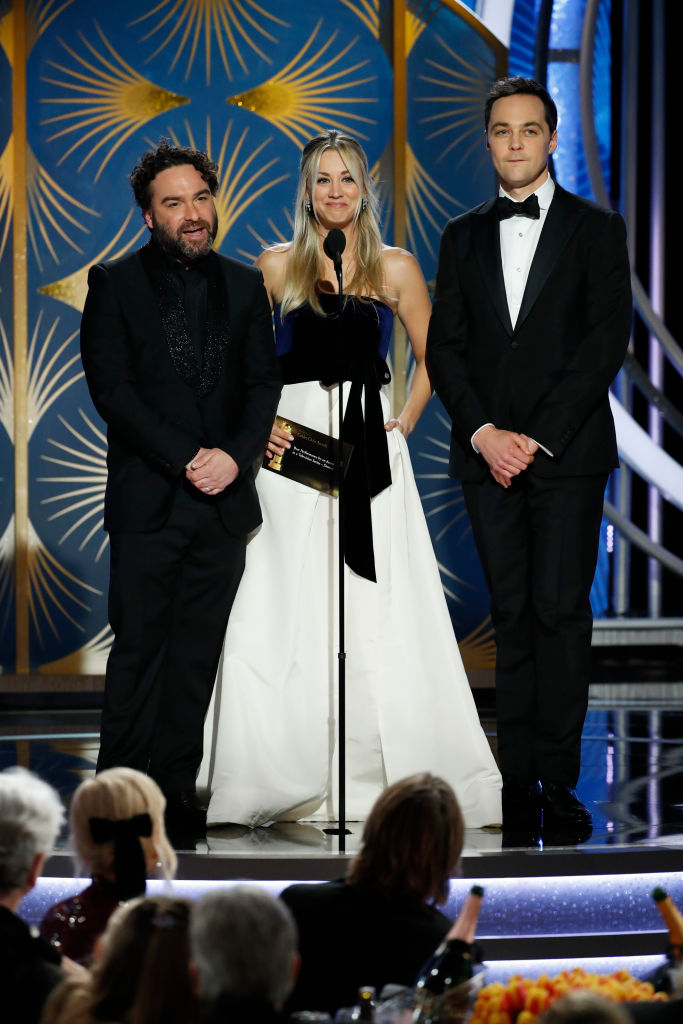 Best Off-the-Cuff Speech: Christian Bale
Winning for his portrayal of Dick Cheney in Vice, Bale thanked Satan for inspiration, slammed Mitch McConnell and routinely deferred to his wife to see if too many words were spilling out of his mouth. It was everything a speech should be: brashly political yet charming, light yet sincere. Plus: it's always a nice surprise to discover, as if for the first time, that Bale is really, really Welsh.
Worst (but Also Kind of Best?) Off-the-Cuff Speech: Jeff Bridges
It's not like Bridges didn't know he was going to win the honorary Cecil B. deMille Award. He could've prepared something—anything. And yet, true to form, Bridges went up on stage and prattled on, with stoned-dude circuitousness, thanking random people, sharing scarcely relevant anecdotes and delivering an extended metaphor about turning large tankers—which led to a rousing conclusion. It's a testament to how likable and revered Bridges is that he managed to pull this off.
Most Likely to Be Sent Soaring through the Air on an Invisible Wire Attached to His Shirt: Timothée Chalamet
Look at Chalamet's bedazzled outfit—what Louis Vuitton referred to as an "embroidered bib"—and tell me you don't think he was liable to be miraculously lifted from his table to fly through the rarefied air of the Beverly Hilton.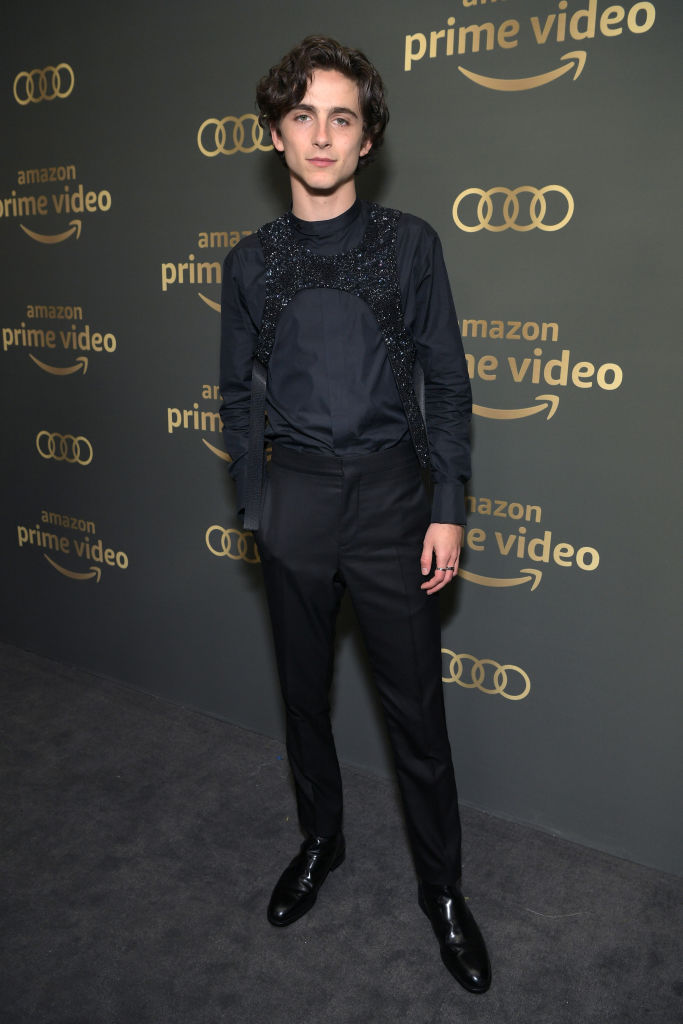 Most Likely to Be Sent Soaring Through the Air of His Own Damn Volition: Billy Porter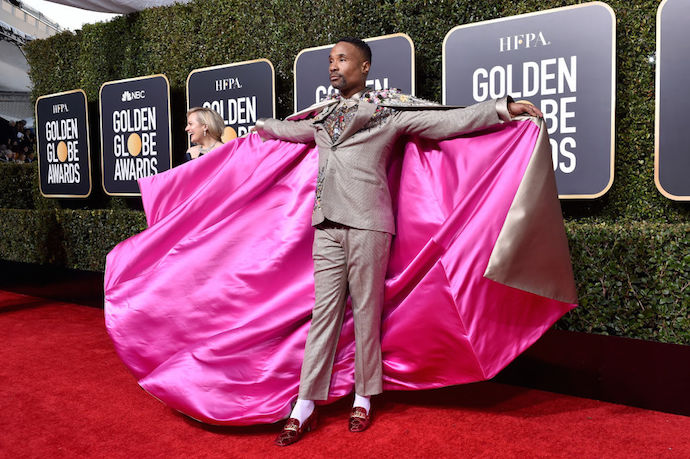 Not all superheroes wear capes. Some do, though.
Most Relatable Reaction Shots: Alan Arkin
Arkin was over this shit before it had begun; a remarkable commitment to old-guy ambivalence.
Most Instantly GIF-able Moment: Sandra Oh's dad applauding his daughter's victory
Presenter Pair Most Likely to Impregnate You Through Your Television Screen by Dint of Sheer Hotness, However Impossible That May Seem: Idris Elba and Taylor Swift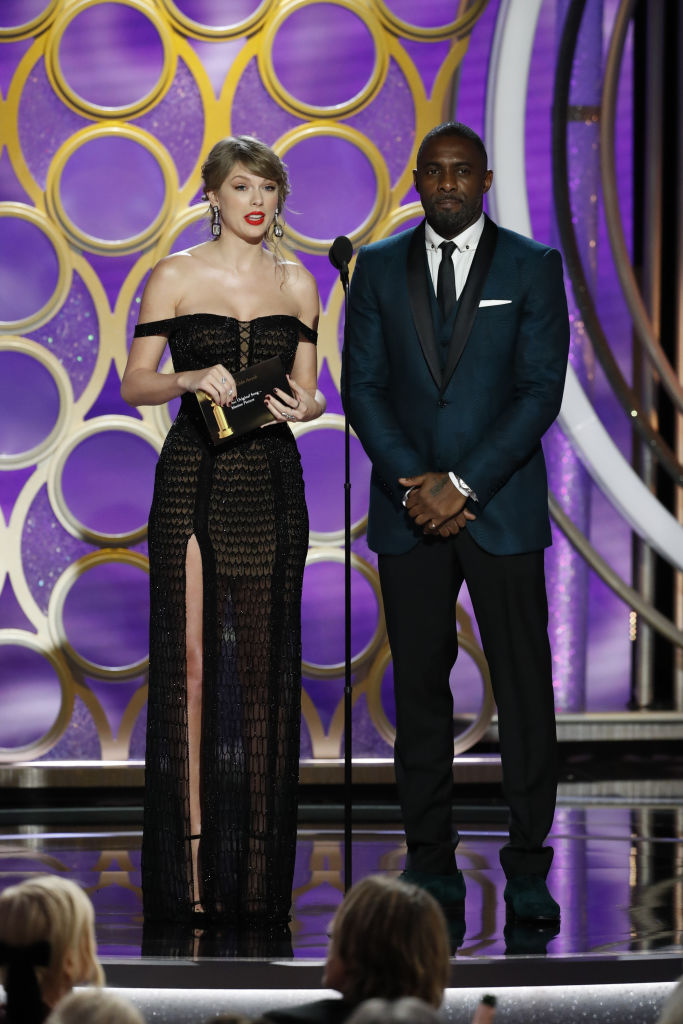 Presenter Pair Most Likely to Be Tapped to Host the Oscars: Amy Poehler and Maya Rudolph
Hell, I'd even take just Maya Rudolph. With her singing voice and luminous comedic talent, she's made to host an awards show.
Cruelest Cut-Away: Jeff Bezos
During Rachel Brosnahan's acceptance speech for her performance in The Marvelous Mrs. Maisel, she waxed about how the show was run by a "matriarchy." Cut to: Jeff Bezos, the CEO of Amazon, on which Maisel airs. Leave it to the Globes' camera operators to editorialize about the sorry state of the patriarchy.
Most Covetable Table: The Favourite
If I die and go to Hollywood heaven, please seat me at the table reserved for the cast of The Favourite. Olivia Colman thanked her "bitches" during what was easily one of the most joyous acceptance speeches of the evening. Emma Stone shouted out her apologies from the audience for her whitewashing role in Aloha, per a joke the opening monologue. Rachel Weisz...did one of these. True to the spirit of the film in which they starred, their table seemed to be having a damn good time.
Most Likely to Have Consumed Just a Bit Too Much Champagne Prior to His Presenting Duties: Harrison Ford
My dude looked tired up there.

Most Welcome Facial Hair-Related Surprise: Tony Shalhoub's beard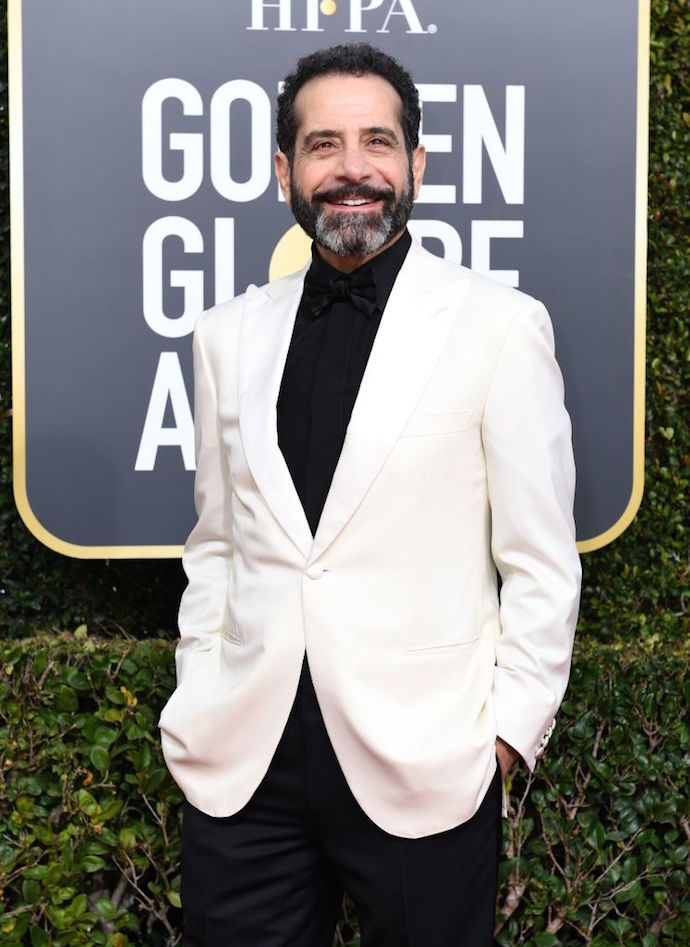 It's a beard that could launch a thousand thirsty tweets.
Most Unwelcome Facial Hair-Related Surprise: Bradley Cooper's non-beard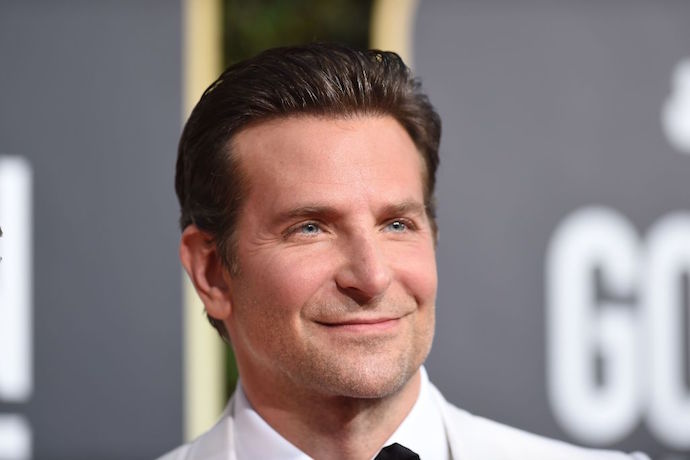 Give the people what they want, dammit.
Most Likely to Be Probably Maybe Working Through Some Shit: Chris Messina