The 2018 Super Bowl is set after a weekend of immaculate throws, questionable calls and outstanding celebration work. Per usual, we took part in admiring these fine catches and blunders by handing out a set of accolades. Some players will undoubtedly be proud to take home the hardware, others not so much.
Most Impressive Performance: Nick Foles
I wrote last week that Nick Foles could "manage the heck out of a football game, by golly, gosh dern." And I stand by that statement. Where I failed myself and our renowned readers, however, was forgetting to mention that Nick Foles is also a perfect quarterback; a human wrecking ball of precision.
Nick Foles in the second half: 11-of-11, 159 yards, 2 TD, perfect passer rating (158.3), perfect QBR (99.9)
— Bill Barnwell (@billbarnwell) January 22, 2018
Foles finished the game 26-of-33 for 352 yards and three touchdowns. Where I'm from, we call that a "good game." But one could argue it was more than that. Foles is now one win away from walking back into Philly's Lincoln Financial a bona fide Super Bowl champion—where he will proceed to sit on a bench and watch Carson Wentz play football again. Foles is a man with nothing to lose, and perhaps even scarier: nothing to gain.
"what i do have is a particular set of skills..." pic.twitter.com/eOZ7ajYpa0
— Shea Serrano (@SheaSerrano) January 22, 2018
Patriots fans take note: Nick Foles will look for you, he will find you, and he will kill you.
Least Impressive Performance: Minnesota Vikings
Oof. I also wrote last week that a hometown Super Bowl might make excellent motivation for a Vikings team coming off one of the most insane playoff wins of all time. Turns out, the whole "big game hangover" thing might actually have taken its toll against the Eagles. Minnesota was pretty terrible all around, giving up 456 yards on defense, turning the ball over three times, and losing the time of possession battle by over four minutes. They scored seven points! (That's not good!)
The Vikes will always have the magic of the divisional round game against the Saints—that W is theirs forever. But Sunday was a bummer. Grandma Millie deserved better than that. And this Tony Romo soundbite from the Jaguars-Patriots game didn't deserve to double as adequate analysis for Minnesota's play last night… but it did.
Can we get a white noise machine that's just Tony Romo doing commentary? pic.twitter.com/5F6jXCyfdX
— The Checkdown (@thecheckdown) January 21, 2018


Best Conspiracy Theory: Referees Jobbing the Jaguars in Foxboro
I've already been admiring the deep dives flying around Facebook and Twitter—some boring and old, others more viable. Hell, this first-half pass interference call certainly wasn't worth 30-plus yards and a bonus score for New England:
This coverage was so dominant that they basically threw a pity flag for Cooks. Crushed off the field pic.twitter.com/SC3PbW3hco
— Sam Monson (@PFF_Sam) January 21, 2018
An end game stat line of six penalties for 98 yards for the Jags against just one (!) for the Pats doesn't look great on paper either. But this is football—bad calls happen every game, and the home team more-often-than-not gets the benefit of the doubt. It's not like these referees are out here playing buddy-buddy with America's most storied football franchise. We have a little more sense than that...
"Don't worry we got this" pic.twitter.com/P5oaNNyE0B
— Barstool Sports (@barstoolsports) January 21, 2018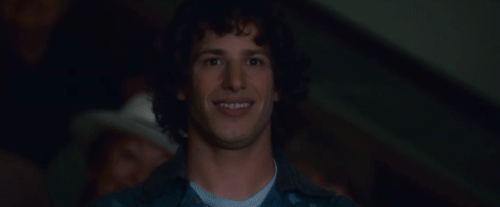 Biggest Sunday Fail: Surprises
Conspiracy theories aside, the Pats won this game with their experience, resilience, and psychotic war-ready quarterback:
Tom Brady: "Get the fuck out the way!" pic.twitter.com/1Hv61zM1tO
— Clay Wendler (@ClayWendler) January 21, 2018
Brady finished the second half as clutch and efficient as ever, leading a classic comeback drive in the final three minutes to grab a four point lead AND hold on to that bitch. Jacksonville's suffocating defense couldn't stop him, Blake Bortles couldn't stop him, the twelve stitches in his hand (which, wow, getting the same number of stitches as your uniform number is the maybe the most Tom Brady thing ever) couldn't stop him.
But did we expect anything else? Did anyone really think that ESPN story would be the thorn in the Pats' side (the same side that's been firmly planted in the Super Bowl for, I don't know, the past 40-something years)? To quote the infamously savage Rust Cohle, time is a flat circle my friends. And in that circle, LeBron James is in the NBA finals, Tom Brady is in the Super Bowl, and Bill Belichick could give a fuck less about any of it.
Belichick's just like "put it with the others" pic.twitter.com/q8vNJxUGIO
— The Checkdown (@thecheckdown) January 22, 2018
And Now, the Case for It's Always Sunny In Philadelphia Being a Documentary In Three Tweets
The only L taken in Philly tonight pic.twitter.com/bIWvidxh9l
— TᖇIᒪᒪ GᗩTEᔕ (@djhomicide) January 22, 2018
Good morning from Philly where crews from the city are greasing the light poles with Crisco to prevent #Eagles fans from climbing after the #NFCChampionshipGame tonight. #Vikings pregame coverage starts at 3 on FOX9. They call themselves the #CriscoCops pic.twitter.com/w1ZkYWZhYG
— FOX 9 Sports (@Fox9Sports) January 21, 2018
Eagles fans pelting a Vikings bus with bottles, cans, whatever they can find to throw (la410rod_official/IG) pic.twitter.com/CmOWV5iZA2
— Busted Coverage (@bustedcoverage) January 22, 2018
Most Fire Celebration: Jeffrey Lurie
#Eagles owner Jeffrey Lurie celebrating in the locker room after the #Falcons win [@fearthe_beard11]pic.twitter.com/QJLeuM6HRE
— Dov Kleiman (@NFL_DovKleiman) January 14, 2018
Induct Jeffrey Lurie's fist-pump-to-peace-sign combo into the Owner Celebration Hall of Fame right this instant. See you at the Super Bowl.