For most NFL fans, Championship Sunday is a day more relished than the Super Bowl itself. I could conjure up a clever, tidy explanation for this, but it's most likely because there are two football games instead of one. That means two games to bet on, two games to shamelessly eat trash to, two games to sit on your ass in the comfort of your own home and yell at a television. It's all going to be great.
But as for the folks who will win these games? The lines might be tighter than you think. All four teams playing this weekend have had excellent regular seasons—three of them rolling out stout defenses, one of them rolling out a psychopath.
So in the spirit of appreciating fine competition, let's make a case for why each team will win a trip to the Super Bowl come Sunday afternoon.
AFC Championship - Jacksonville Jaguars at New England Patriots


The Case For the Patriots
They're the freaking Pats.
New England is the smartest, most flexible team in football—it's been this way for years. Belichick is a master at adjusting and picking apart opposing teams alongside two coordinators who should more realistically be head coaches right now. Top it off with a little ESPN soap-opera drama, and you've got some extra gas in the tank for a Pats team that's been here for what seems like the past 35 years.
Jacksonville struggles against big offenses who can pass.
Per football-guru Warren Sharp, the Jags are allowing 9.6 yards per attempt against offenses showing 12, 21 and 22 formations (or any formation with two receivers or less). That's good news for the Pats, who have the best pass-catching tight end in football in Rob Gronkowski. They love to line up heavy, showing two tight ends and two backs at times, which allows Gronk to take advantage of bigger defensive personnel. And to throw in a plot twist, those heavy Pats formations are fast enough to spread out wide pre-snap—allowing Tom Brady to pick apart big linebackers in open space. (I guess what I'm saying is the Pats are basically a huge fucking nightmare for everyone. But you already knew that.)
Tom Brady.
The guy who orchestrates everything I just mentioned above. And he's the greatest of all time at doing it. (He also has a very silly way of wearing giant beanies, which is fun this time of year.)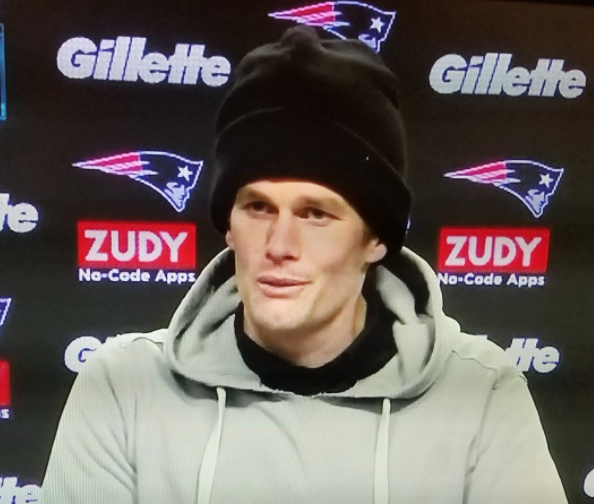 The Case For the Jaguars
Jalen Ramsey said the Jaguars are going to the Super Bowl AND they're going to win that bitch.
Let's include this first, because if anything, the Jags 100 percent have the confidence and moxie to unload on the heavily-favored Pats. They've got the "nobody believes in us" juice flowing faster than any other team remaining.
Jacksonville's defense is devastating against widespread, pass-happy formations.
Their best and most suffocating alignment is their nickel package, with Aaron Colvin joining Pro-Bowlers Jalen Ramsey and AJ Bouye in the slot. It's a maddening defense to go throw the ball against with at least three men out wide (the reverse-effect of the Pats lining in tight). They also have the personnel to hang with Gronk, Brandin Cooks and co. downfield, the only trick is keeping it effective against different alignments and matchups.
The Jags front four is absolutely terrifying.
Yannick Ngakoue and Dante Fowler Jr. lead a maniacal bunch that's racked up 55 sacks this year. If history has taught us anything, a steady, aggressive pass rush is the ultimate Tom Brady kryptonite in the postseason—the surefire way to blow up his stupid, beautiful face. And hey, the Jags' current VP knows a thing or two about that…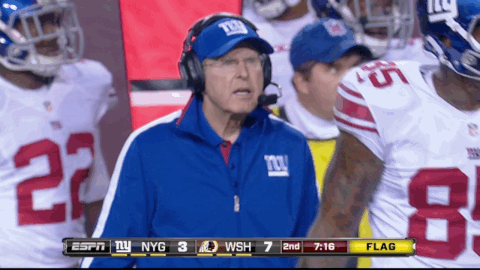 NFC Championship - Minnesota Vikings at Philadelphia Eagles


The Case For the Eagles
2017 acquisitions Timmy Jernigan and Ronald Darby lock in a super scary defense.
They've been the final pieces for a D that's played outstanding all year. And the Eagles front seven has a real chance of blowing over a Minnesota offensive line that's only kinda-sorta improved. Case Keenum has played well, but when pressured, he's thrown for only five touchdowns and three interceptions. Meaning if Philly can repeat their execution from last week, it could easily be enough to crank out another ugly-as-the-dickens win.
Nick Foles can manage the hell out of a football game.
By golly, gosh dern.
Police are warning Philadelphia business owners that they cannot guarantee their safety should the Eagles win.
Northeast Philly: Police telling business owners they can't really guarantee their safety if the Eagles win the NFC Championship pic.twitter.com/Q51vUZKEGw
— Ryan W Briggs (@rw_briggs) January 17, 2018
I've been to an Eagles game. I've seen the Linc in person. I made it 10 yards into the parking lot before a Philly fan called out to my buddy (who was wearing a Tampa Bay Rays hat lol) and told him to go fuck himself. If there's a fanbase who can will their home team to victory, it's this one.
The Case For the Vikings
All 11 of Minnesota's starters on defense have been with the team for at least three seasons.
This should go without saying but, this is very rare. They're a rock solid bunch who shut Drew Brees out for an entire half last week, and coordinator George Edwards is the kind of defensive mind who could very well have his own team fairly soon.
Minnesota's defense is number one in points allowed (15.8) and weighted DVOA.
I once left my 1-year-old boxer in my bathroom while I went outside to shoot hoops (she was a rascally pup). When I got back inside, 20 minutes later, she had flooded the entire upstairs after chewing through the sink pipes. I guess this is just how I feel about Vikings defensive backs Harrison Smith and Xavier Rhodes. They are hell-raising. And they will flood your entire upstairs if you take your eye off of them for one second (or 20 minutes, which seems like something Nick Foles might do).
THE VIKINGS HAVE THE JUICE
Stefon Diggs is a perfect human being—God's gift to mankind after he flipped on his God-television, watched Jerry Maguire and saw Rod Tidwell for the first time. Case Keenum is officially no longer bad. And perhaps most importantly, the Vikings are one step away from playing a Super Bowl at home—perfect jumpstart motivation for a team coming off one of the most batshit-crazy NFL wins of all time.
We need Stefon Diggs in the Super Bowl. We need Xavier Rhodes in the Super Bowl. WE NEED GRANDMA MILLIE IN THE SUPER BOWL FOR THE LOVE OF GOD.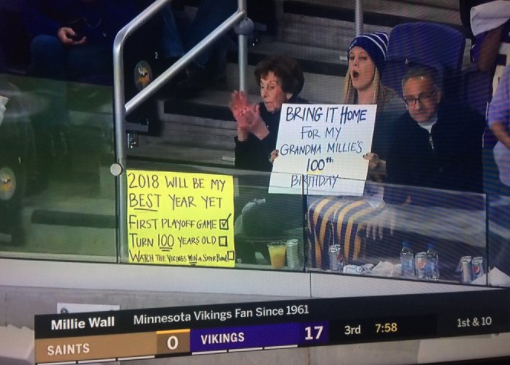 SKOL, VIKES.