The 2017 NFL season has officially turned itself in after a final week of play. For 16 straight weeks, we took part in admiring each fine catch, fantastical blunder, and dorky throw by handing out a set of hard-earned accolades. These were the best of the best. As always, some players will be proud to take home the hardware... others not so much.
Player Most Ripe for a Name Change: Tom Savage
In probably the most un-savage season ever produced by a quarterback, the Texans gunslinger tossed the rock for 1,412 yards, five touchdowns and six interceptions all while getting sacked a total of 21 times. I made the case in week one that Tom Benign had a more appropriate ring than Tom Savage. But now that we have a full 17 weeks under our belts, I'm dubbing Tom Calm as the more delectable title; a cool and collected name regardless of how many bodies pile on top of you as a cornerback takes your erroneous throw for six. Mount Tom Calm's statue outside NRG Stadium with a giant tuft of field turf protruding from his helmet.
Best Belly Flop Into a Giant Blow-Up Pool of Mayonnaise:
This one, from a Jaguars fan who stripped down to his bare necessities before belly-flopping into a giant blow-up pool of mayonnaise.
The Jaguars may have lost, but their fans had a blast bellyflopping in mayonnaise before the game (via @god_hates_jags) pic.twitter.com/dcnVnx8DiZ
— Bleacher Report (@BleacherReport) September 17, 2017
His form is so remarkable that it almost makes me wonder how often he executes this sort of thing. Like, is this a hype-job strictly for Jags games or is it a more widely practical maneuver than that? What about weddings? Or job interviews? Or even making a sandwich? The man's talent is endless. I'm just glad we got to talk about it.
The Ron Burgundy Award For Elite Teleprompter Execution: Dick Stockton
"Look on graphic for the final two bullet points." https://t.co/PGFDmPV9bL pic.twitter.com/ZQRdThbYt6
— Deadspin (@Deadspin) October 16, 2017
"Go fuck yourself, final two bullet points."
The Will Byers Award for Ambiguous Pain and Anguish: Andrew Luck
Report: Andrew Luck feeling pain again, trying to figure out why https://t.co/UxMkWq3RCn
— ProFootballTalk (@ProFootballTalk) October 29, 2017
Andrew Luck spent an entire fucking year in the Upside Down (or Indianapolis, basically) and we got zero SNL skits with him reprising the Will Byers role in Stranger Things 2.
And Now, a Moment of Sobbing for Woulda Been, Coulda Been MVP, Carson Wentz.
WOW! Carson Wentz Fans Cry Talking about their love for the @Eagles QB!

Anderson Family Traveled from @NorthDakota to see @cj_wentz pic.twitter.com/4ptnseOgfy
— Jeff Skversky 6abc (@JeffSkversky) July 29, 2017
Thank you.
Best Fight: Michael Crabtree vs Aqib Talib, Breaker of Chains
2017 brought us so many fights, but the very best one was The Chain Snatching: Part II.
It's the first time I've seen two players legitimately square up on one another live. And the only time I'll be able to land a successful, timely 2 Chainz joke in the middle of a Broncos game. Here's to the trilogy.
The Bob Lee Swagger Award for Sniper-like Accuracy: Brock "Lee" Osweiler
"35 yards out… wind blowing out of the east… come up three clicks…"
Brock Osweiler just assassinated a man with a football. pic.twitter.com/7KQlnoFtIn
— Will Brinson (@WillBrinson) November 13, 2017
That's the kind of accuracy that gives you the chills every time. And hey, while we're here, is it OK if we hand one more award to Osweiler? OK, cool. That's what I figured.
The Michael Scott Award for Achievement in Honest Misery: Brock "Lee" Osweiler
"NO! God dammit, no!" will forever be my favorite Brock Osweiler pre-snap call pic.twitter.com/kEN9bOGOzd
— Andrew Joseph (@AndyJ0seph) November 19, 2017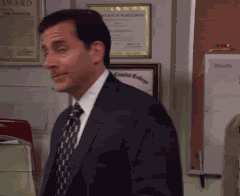 The 2017 Denver Broncos in one tweet, one gif.
Best Photography: Anyone Who Took Pictures in AT&T Stadium
A hot Texas sun can strike fear and inability into the eyes of the league's most fundamentally sound quarterbacks (aside from Aaron Rodgers), but boy does it deliver some phenomenal in-game photography.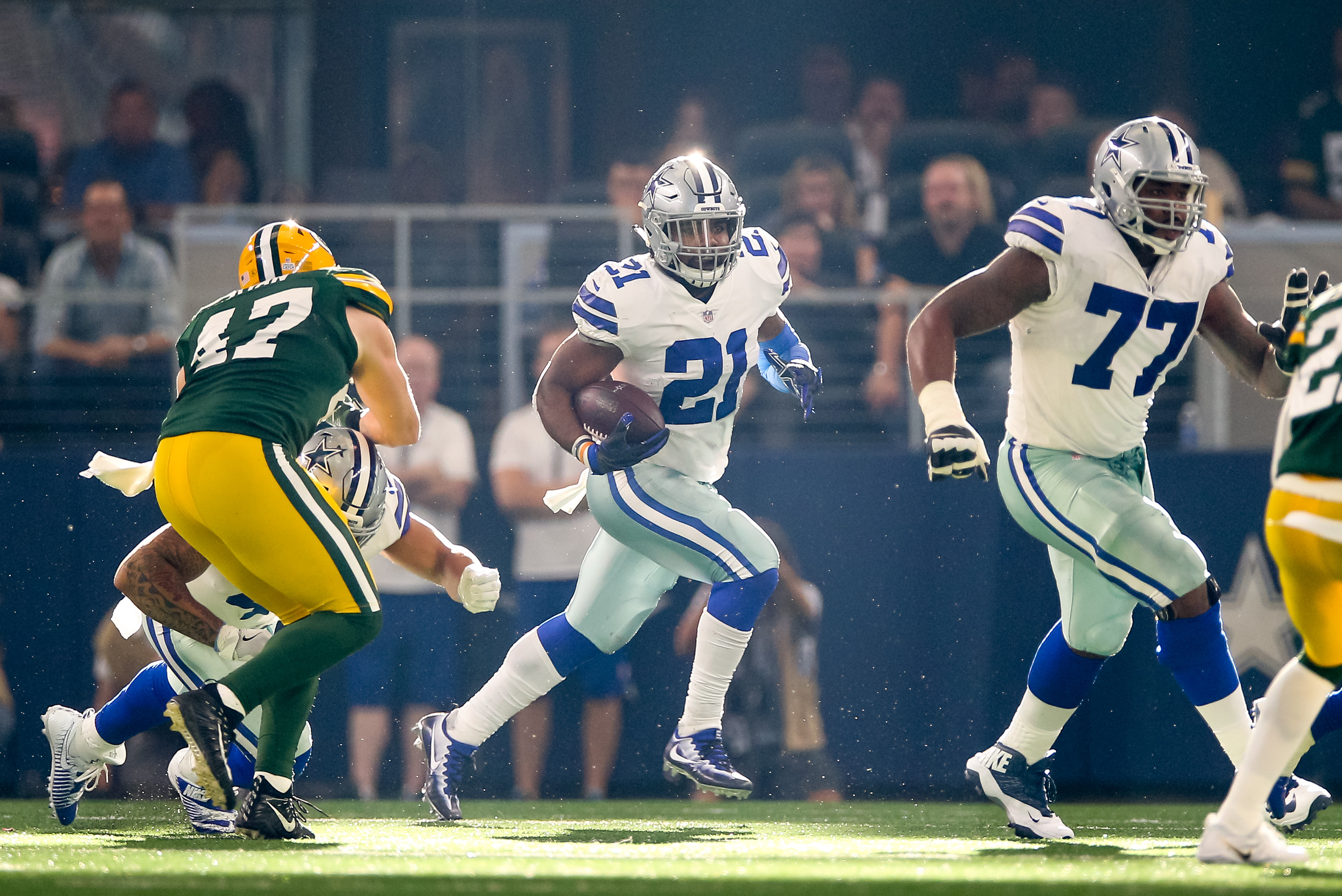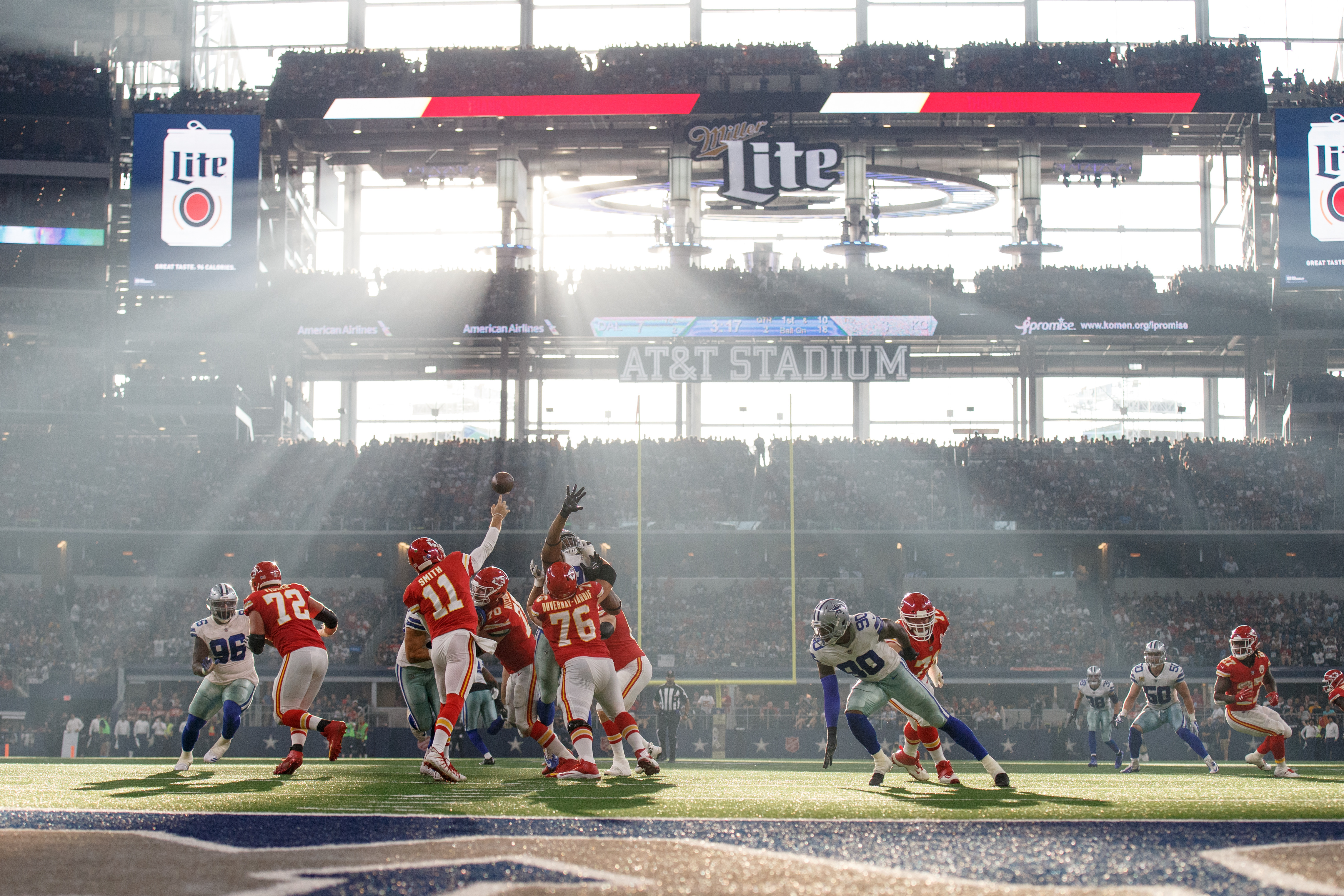 Photo by Matthew Visinsky via Getty Images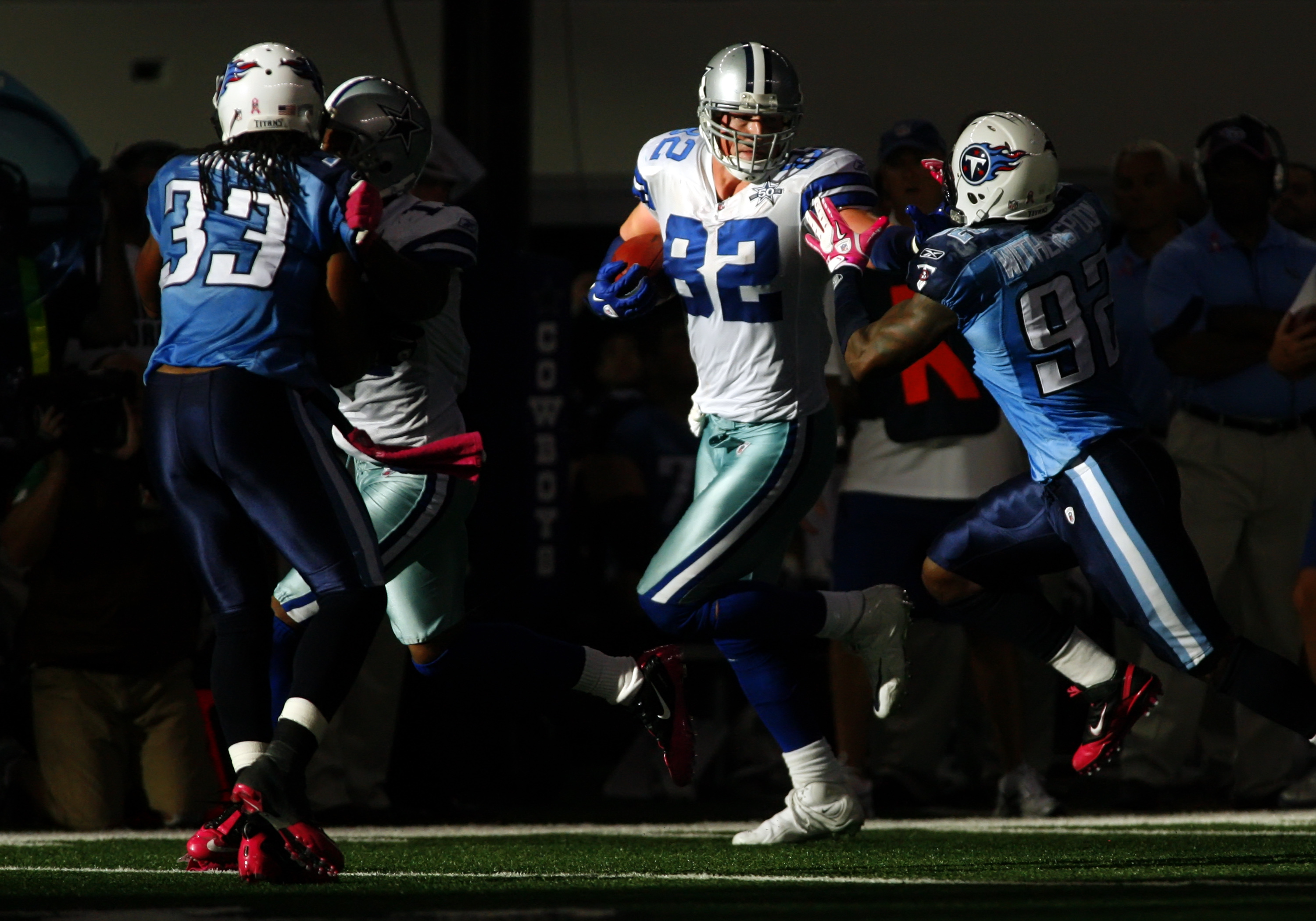 My favorite image might be the last one, where it appears as if all the lights have been shut off in Dallas and Jason Witten just kept playing anyway because Jason Witten is basically the shark from Jaws with legs and a helmet.
Game of the Year: The Blizzard in Buffalo
Thanks to some casual lake effect snow in upstate New York, The Revenant Bowl was by and large the most delightful game-watching experience of the season. There were hysterically missed field goals, epic extra points… Kelvin Benjamin lined up three yards past the line of scrimmage and nobody even cared.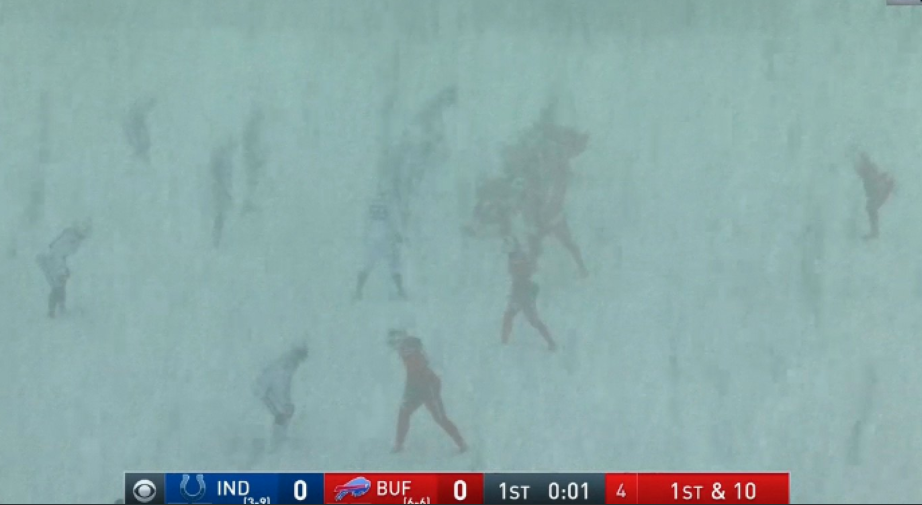 Buffalo deserves a Super Bowl, and it deserves one in their hometown come mid-February. Let's do this.
Coolest Play of the Year: Cam Newton's Called Shot
Still so effortlessly badass every time I watch it.
pic.twitter.com/uYeBjXeMfB
— Nate Freeman (@NateFreemanNFL) December 18, 2017
Best End Zone Celebration: Ottawa Redblacks
My sincerest apologies to JuJu Smith-Schuster, who lit the 2017 season on fire in his rookie year—celebrating the hell out of it one touchdown at a time.
Further shouts to Jeremy Sprinkle, who turned his namesake into a giant, sopping-wet puddle of swagger.
But the purest, most efficient end zone celebration of the year came courtesy of the Canadian Football League:
I'm telling you people, turn the CFL game on ASAP. pic.twitter.com/GjQeg1a5Sf
— Josh S. (@joshellman) November 12, 2017
Watch that human limbo again, and then watch it one more time. Look at the honesty of the limbo… the simplicity… the timelessness. It is a celebration that is succinct and beautiful—one that will live forever. See you in the playoffs.