Week Nine of the 2017 NFL season has officially settled in after a weekend full of mind boggling plays, wacky fights and outstanding celebration work. Each week, we'll take part in admiring these fine catches and blunders by handing out a set of accolades. Some players will undoubtedly be proud to take home the hardware, others not so much.
Most Impressive Performance: Carson Wentz
Carson Wentz is on the verge of an unprecedented MVP campaign this year, and that was before he made the decision to light the entire city of Denver on fire Sunday afternoon. The second-year quarterback threw four touchdowns against a defense that many believed would finally cause him some trouble. Well, they caused him exactly 51 points of not-so-much-trouble-at-all, giving Eagles fans everywhere even more reason to absolutely fucking love this guy:
WOW! Carson Wentz Fans Cry Talking about their love for the @Eagles QB!

Anderson Family Traveled from @NorthDakota to see @cj_wentz pic.twitter.com/4ptnseOgfy
— Jeff Skversky 6abc (@JeffSkversky) July 29, 2017
Here's the thing about this: I cry at stuff all the time. Stranger Things, my dog—anything capable of getting me emotionally invested, really. Yet despite all of that, I'm not sure I have loved anything in my entire life the way Eagles fans from North Dakota love Carson Wentz. It's truly remarkable.
Least Impressive Performance: New York Giants
Let's take a look at some hilariously dumb footage from Ben McAdoo's post-game press conference after yesterday's 34-point loss to the Rams: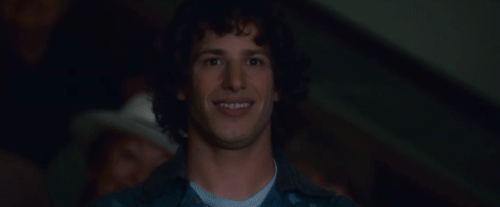 Wait, not that... this hilariously dumb footage from Ben McAdoo's post-game press conference after yesterday's 34-point loss to the Rams:
Ben McAdoo's halftime speeches sound epic pic.twitter.com/9HyJPPVOOh
— Andrew Joseph (@AndyJ0seph) November 5, 2017
Um...
Worst UFC Impression: AJ Green
Mike Evans and AJ Green—two of the league's most elite receivers—seemed to have caught the classic urge to totally fuck someone up yesterday after Saturday night's UFC action. And while Evans (the more experienced fighter of the two) certainly didn't have great reason to randomly blow up a cornerback, he can at least pull the "protect the quarterback" thing out of his ass.
MIKE EVANS JUST KNOCKED THIS MAN INTO 2018 pic.twitter.com/0PQoHEUCXd
— NFL Humor (@NFLHumor) November 5, 2017
Green's explosion, on the other hand, was a little more silly—as if he walked out of the tunnel that morning, drew a deep breath of fresh air and said, "I swear if one person even touches me today, I am going to fight the living shit out of them."
AJ Green just had a massive meltdown. He punched a helmet twice. #CINvsJAX pic.twitter.com/xHqbRoH0FE
— Maximiliano Bretos (@mbretosESPN) November 5, 2017
Here's to Green and Evans watching so many YouTube fights together while they leisurely serve their impending suspensions.
Drop of the Day: JULIOOOOOOOO
HAHA, more like JuliNO Jones, am I right?
Best End Zone Celebration: Kansas City Chiefs
. gif version pic.twitter.com/5A8SWBUdsa
— Kansas City Chiefs (@Chiefs) November 5, 2017
Any time a professional football team pretends to partake in a high-stakes sack race wherein Tyreek Hill pretends to trip and fall in said pretend sack, that team will undoubtedly win Best End Zone Celebration. See you next week.