It's summer. You've got a long weekend coming up. You're surrounded by water.
All of this can only mean one thing.
Well, six actually.
As in these six new pool parties that we've taken the liberty of compiling for you. Some involve barbecues. Some involve dancing. All involve water and you jumping in and out of it like the world is about to end.
Come on in. Water's fine...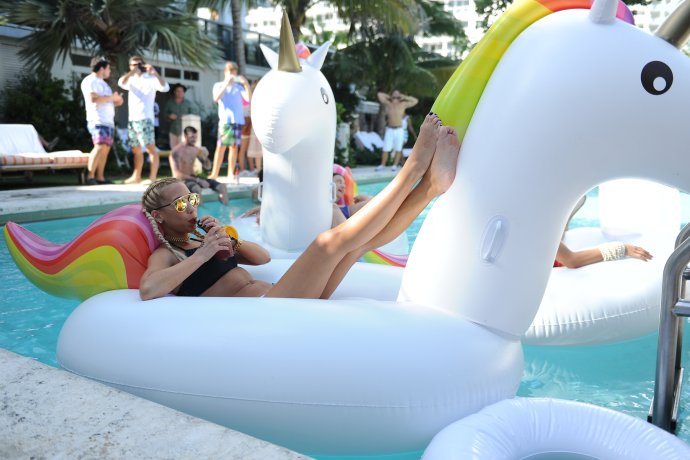 The Confidante
Every Saturday, this is where you'll sip rose, dance to the DJ, eat burgers and brush up on your cannonball technique. Bungalows are also up for grabs, so maybe grab one of those, too.
Saturdays, 2-10pm, no cover, 4041 Collins Ave, Miami Beach, 305-424-1234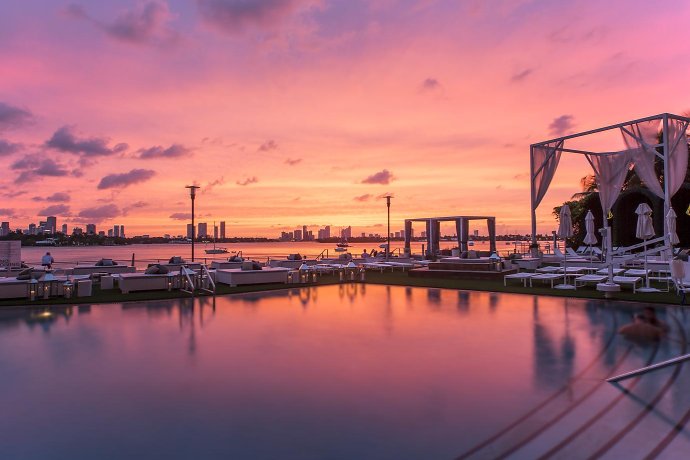 Mondrian
Watching the sun set into the bay as you sip vodka drinks, your head and shoulders peeking out of the refreshing pool's water while DJ-spun sounds emanate from the surrounding speakers. There are worse ways to summer.
Sat-Sun, 1-8pm, no cover, 1100 West Ave, Miami Beach, 305-514-1500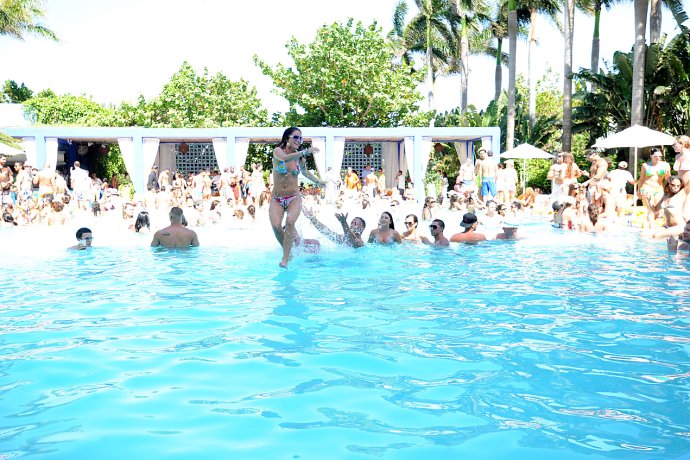 Shore Club
If it's a daybed you seek, it's a daybed you'll rent at Sessions Sunday Pool Party. Once you land on that poolside lounger with a front-row view of the deep end, you'll bob to live music and sip mojitos. Then you'll eventually have to leave.
Sundays, 1pm, no cover, 1901 Collins Ave, Miami Beach, 305-695-3100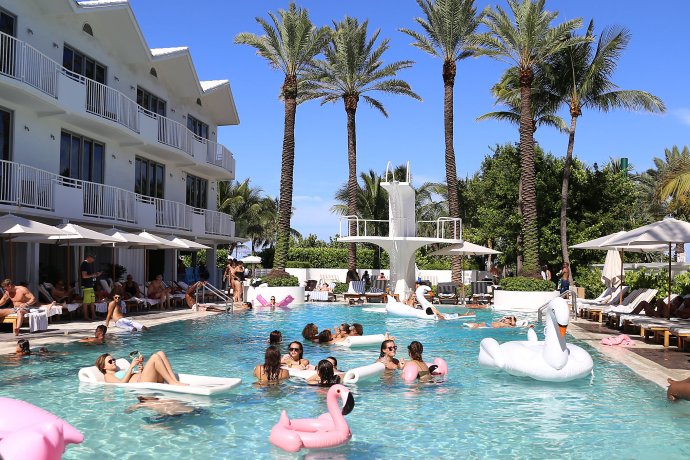 Shelborne
The Shelborne takes two things that should always be tandem (barbecues and pool parties) and adds in a weekly revolving bar pop-up. Some weeks will be Jamaican-flavored barbecue and beers. Others will be Mexican with tequila. No wrong turns here.
Sundays, noon-sundown, no cover, 1801 Collins Ave, Miami Beach, 786-636-2012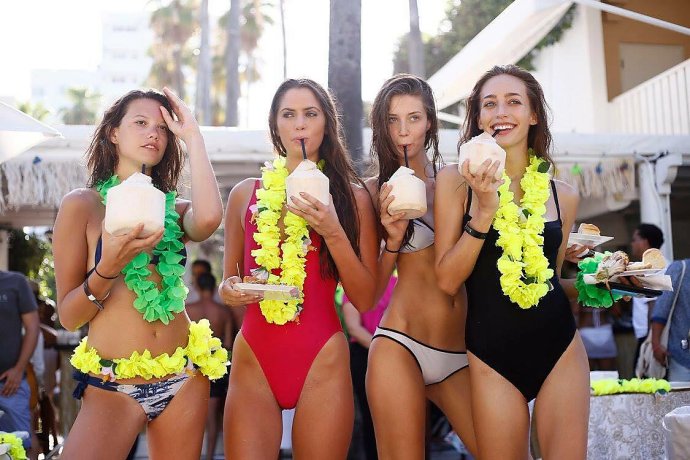 Delano
They call it Privileged Sundays, which is fitting because it entails floating in a pool, DJs (of course), in-pool performers, mini spa services like massages, plus plenty of rum. And then there's you, right in the middle of it all.
Sundays, 2pm, no cover, 1685 Collins Ave, Miami Beach, 305-672-2000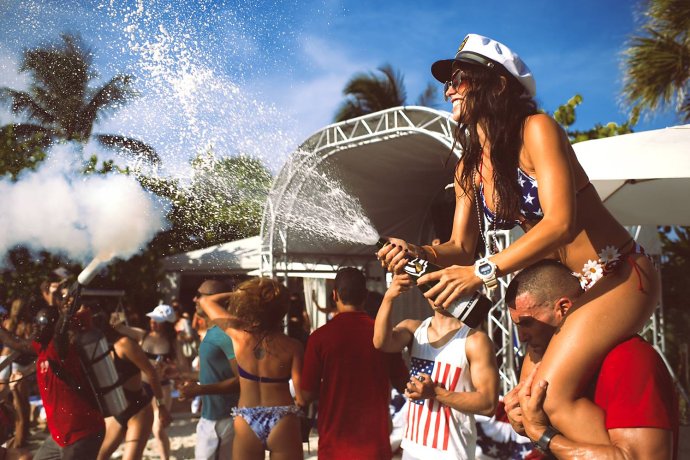 Hyde Beach
Head to the pool just before sunset, get sprayed by champagne, dance, dance some more, then get some champagne in you instead of on you. It's called Night Swim Rendezvous, which explains everything.
Sundays, 4-11pm, no cover, Hyde Beach at
SLS South Beach
, 1701 Collins Ave, Miami Beach, 305-674-1701, RSVP here
MONDAY BONUS:
The Most Trumpian bed sheets ever
.