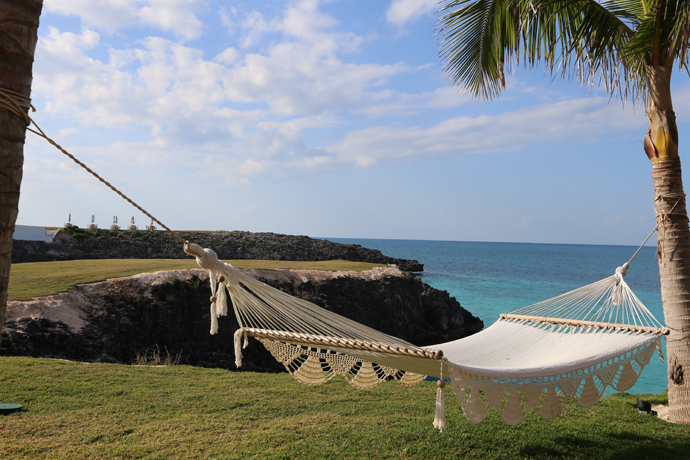 First, Christmas.
Then, as ever will be, New Year's Eve.
In the next few days, you'll have plenty of time to focus on the former. So today, we focus on the latter. And the way we see it, you've got two options.
1) Spend New Year's Eve here in Miami with airplane loads of tourists seeking refuge from northern frozen tundras.
2) Take the tourist route yourself and venture to some sandy and sunny places just outside your own backyard that, yes, after Irma, are standing strong and ready to be enjoyed right down to their hammock-side cocktail service.
The choice is yours. And should you find yourself swayed by the following places that are a maximum of three hours away and basically postcards of paradise, well, we understand.
It's kind of the point...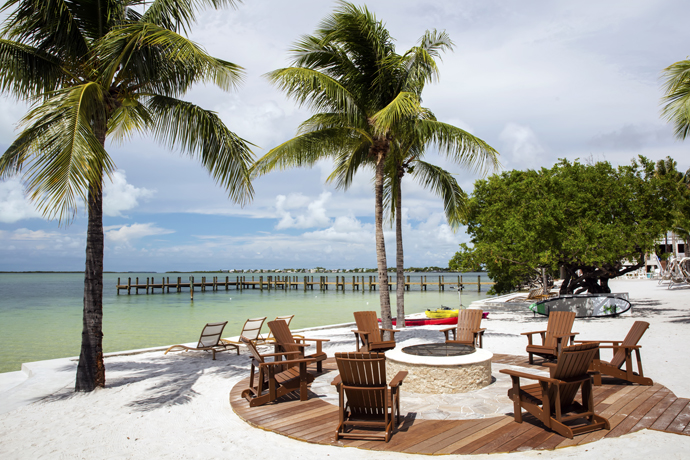 Hop in the car, drive one hour and you're here: Playa Largo in Key Largo. And what a here it is. The waterfront resort is made for relaxation, down to its island cooking and champagne catamaran sunset cruises. The perfect farewell to 2017. Or lounge in a beach or pool chair, raise its flag to signal service and drink something rum-filled until 2018 arrives. Playa Largo, 97450 Overseas Hwy, Key Largo, FL, 305-853-1001
If you're torn between ringing in the new year in a sexy nightspot and celebrating the first hours of 2018 in a tropical paradise, consider SLS Baha Mar. Parked in beautiful Nassau Bahamas, spend the days in plush poolside cabanas and nights at Katysuya for dinner, and/or dancing at Bond, its new nightclub where the forthcoming NYE bash will carry strong South Beach undertones. SLS Baha Mar, 1 Baha Mar Blvd, Nassau, Bahamas, 242-677-9000
They say the waters in Turks and Caicos are the most beautiful on earth. They say it because it's true. Also impressive: the Shore Club. Its spa. Its dangling strings of the rope bar. Its chairs that swing over the pool. Its plush cabanas. SUI-REN's tuna in a spicy nikkei sauce. It all works. And works so well for ushering in a new 365. Shore Club, Grace Bay TKCA 1ZZ, Turks & Caicos Islands, 888-808-9488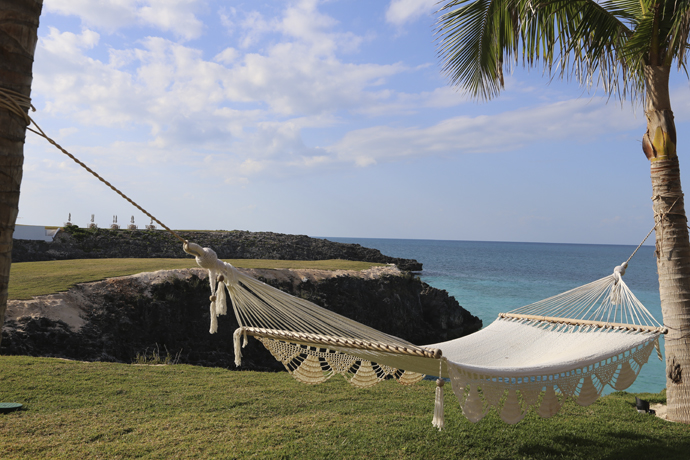 With its strong my-own-private-island vibes, the Cove in Eleuthera in the Bahamas is just a 55-minute flight from Miami. Crystal blue waters, white beaches, hammock happy hours—it's all yours. Ring in 2018 lying back in a hand-woven hammock enjoying bluebird skies while cocktails like the Caribbean Old Fashioned with pineapple-infused local rum and peach bitters, plus bites plucked from the ocean, are delivered hammock-side. Imagine that. The Cove, Queen's Highway, BS, Gregory Town 1548, Bahamas, 888-776-3901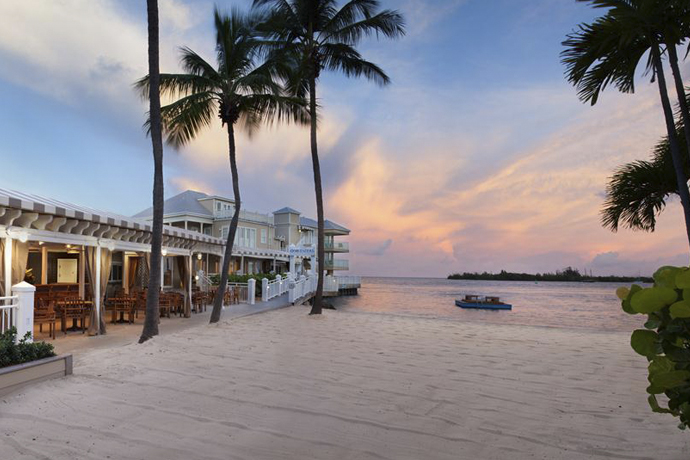 A post-Irma Key West visit is a symbolic way to close out 2017. Celebrate her resilience at a decadent staple like Pier House, which is as much a part of the key's history as the key itself. Have a lobster bisque or escargot NYE dinner at One Duval. Then stroll to Mallory Square to watch the last sunset of the year, umbrella drink in hand. Pier House, 1 Duval St, Key West, FL, 305-296-4600