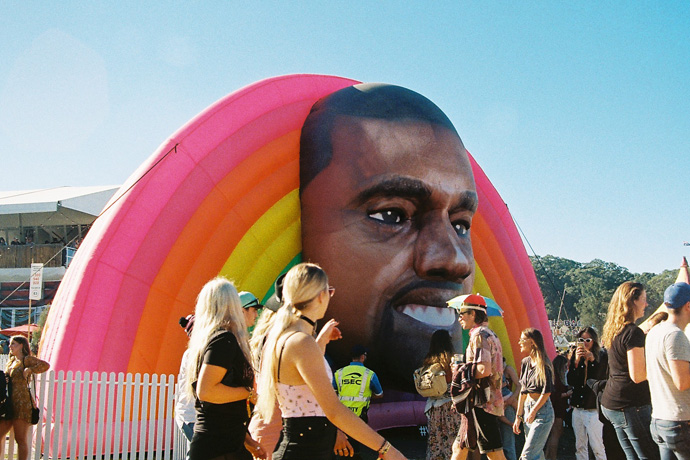 Look at art. Instagram stuff. Eat things. Stay up all night. Drink drinks. Dance. Drink more drinks. Repeat.
It's going to be a long week now that Art Basel is here. A very long, very beautiful week. And if you plan to make it all the way to Sunday, you're going to have to pace yourself, plan strategically and skip the usual diversions.
So to help you navigate the road ahead, you'll need a list of what's new, what's now and what's actually worth your time.
Behold, our picks for this year's Basel musts...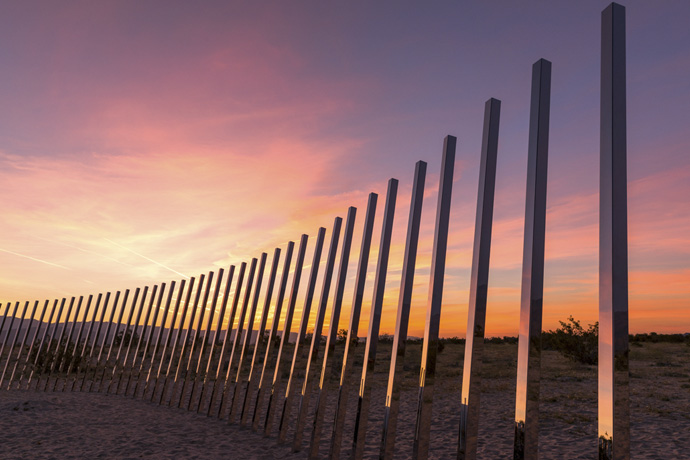 Mirrors are cool, especially when Phillip K. Smith, III angles 300 of them just so behind Faena in a way that reflects the sky, beach and water in new dimensions. Plus, this exhibit in the sand is open 24/7. Do with that information what you will. Opens Dec 4, The Circle of Land and Sky at Faena Beach, 3201 Collins Ave, Miami Beach, 305-534-8800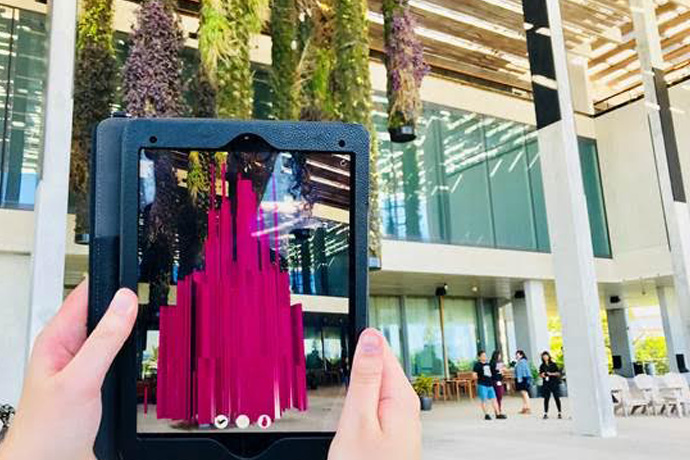 PAMM invited artist Felice Grodin to invade its space with the Invasive Species exhibit. Pull up its corresponding app and you'll see things exist where, in reality, they don't. Or do they? They don't. Dec 5-Apr 21, times vary, $16 (at door), "Felice Grodin: Invasive Species" at PAMM, 1103 Biscayne Blvd, 305-375-3000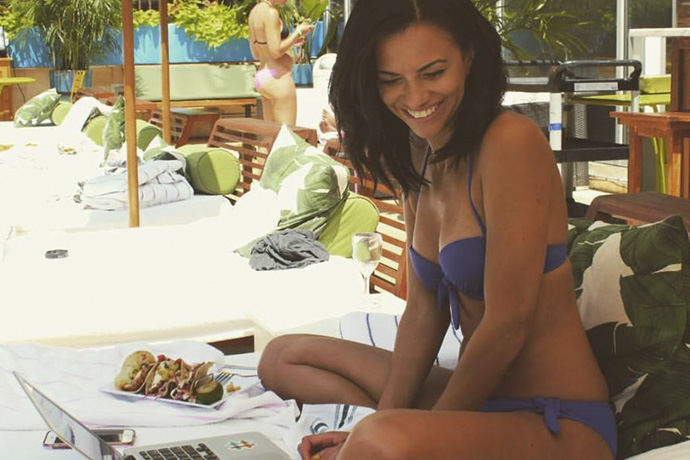 If you can't take a week off to go full Basel, don't quit your day job just yet. Move it to the W South Beach's Bungalows for WorkEatPlay, where you'll find other laptop warriors taking advantage of the Wi-Fi and fueling up on gratis coffee. Dec 6-8, 10am-5pm, WorkEatPlay at Surf Lodge at W South Beach, 2201 Collins Ave, 305-938-3000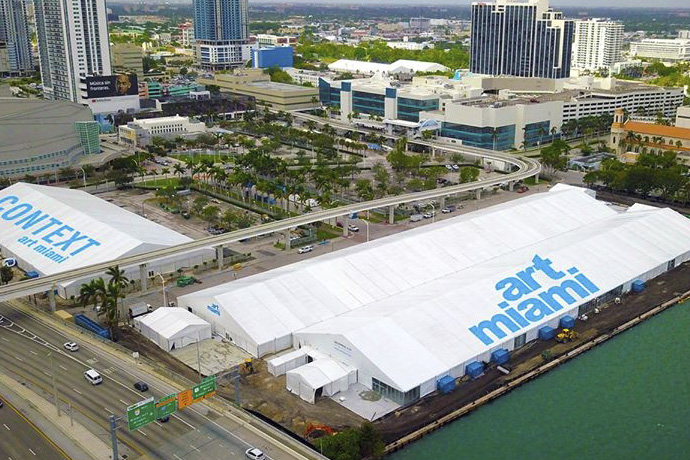 This year, Art Miami and Context trade in their Target-adjacent digs for something more upscale—a waterfront lot. So in addition to seeing art from Picasso and... Metallica's Jason Newsted, you can also hit the deck overlooking Biscayne Bay, grab a cocktail and talk Minimalism vs Impressionism. Or whatever, really. Dec 6-10, times vary, $35-$250, 1 Herald Plaza, 305-517-7977, tickets here and here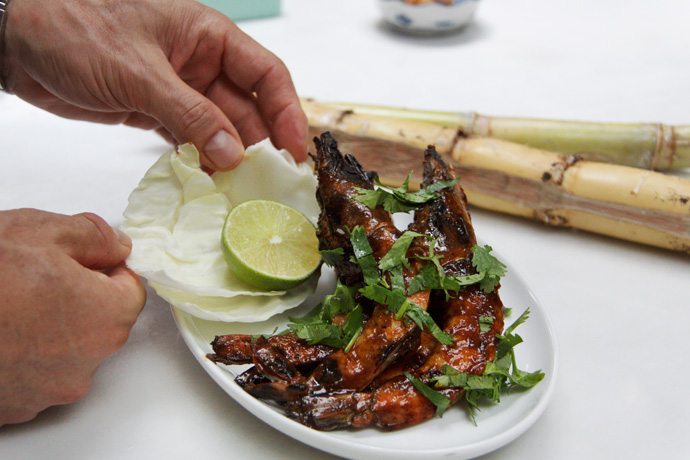 Here's your chance to taste Chef Michael Schwartz's Amara before it opens in the near future. Grilled Atlantic shrimp. Banana leaf-wrapped cobia. Coconut rum cocktails. Yeah, you're going to be there for a while. Dec 6-9, 7-9:30pm, $189, Amara Pop Up at Paraiso Bay, 3101 NE 7th Ave, 305-702-5528, tickets here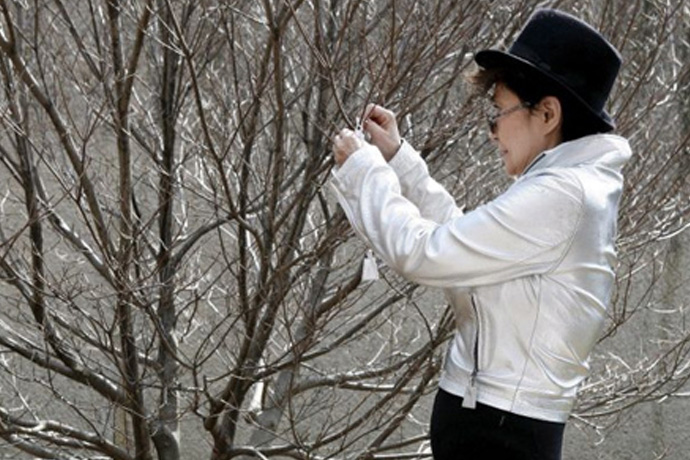 What you have here is an exhibit inspired by Yoko Ono, where you'll leave a handwritten wish on Yoko's Wish Tree. It's part of an all-female fair called "Fair." Someone give that naming-things person a raise. Dec 7-10, 11am-7pm, no cover, Fair at Brickell City Centre, 701 S Miami Ave, 305-350-9922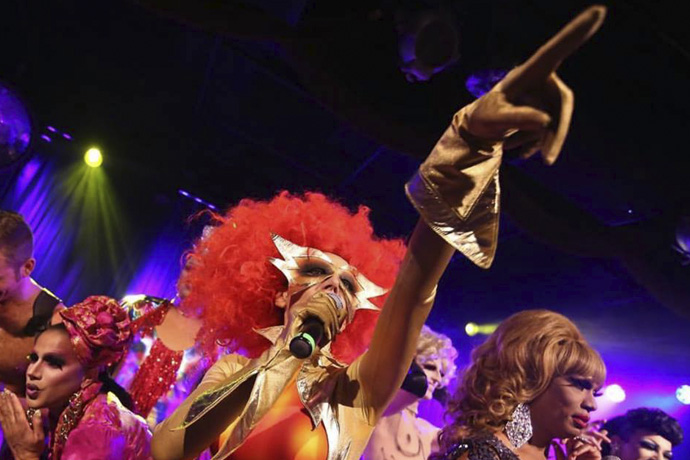 So you've never been to one of Susanne Bartsch's legendary parties. Well, that's about to change when Bareback Follies lands at El Tucán. Expect performers like Amanda Lepore, Leonid the Magnificent and drag artist Joey Arias at the dinner show. Then expect to get what all the hype is about. Dec 7, 8pm and 10:30pm, $50, El Tucán, 1111 SW 1st Ave, 305-535-0065, tickets here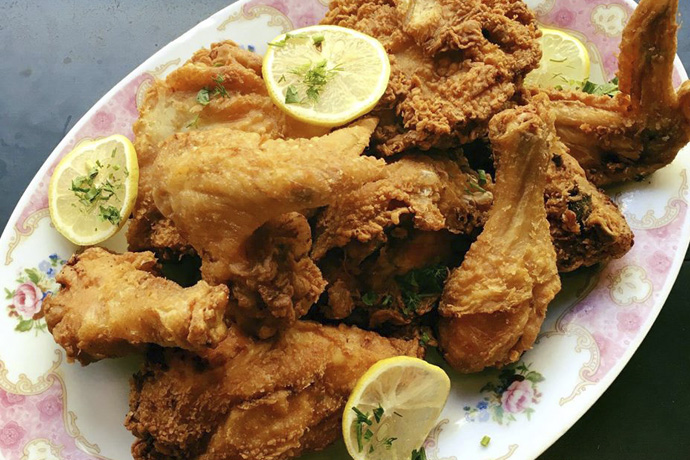 Art's great and all, but at some point, you'll need to feed more than your eyes. That's where Root and Bone comes in. Jeff McInnis' pop-up lands at the Shelborne, bringing with it biscuits and Drunken Deviled Eggs. And, of course, fried chicken. So much fried chicken. Opens Dec 8, 5pm, Root and Bone at Shelborne, 1801 Collins Ave, Miami Beach, 305-531-1271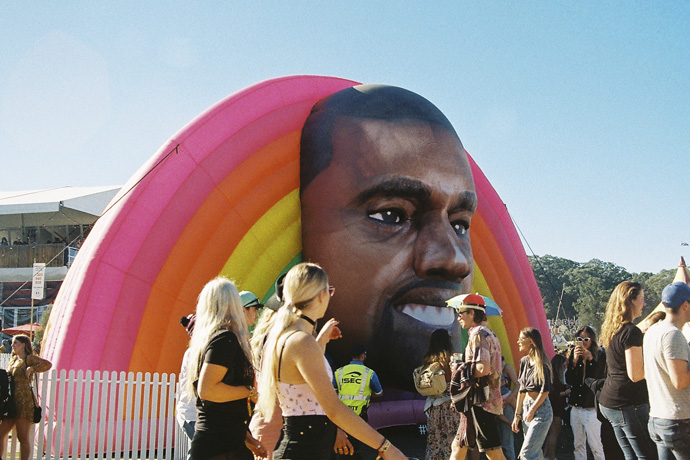 Take 80 artists, 50 murals and six city blocks and you've got Basel House. Add in a three-day music fest and, well, that's cool. But factor in an interactive bounce house in Kanye's likeness dubbed "Happy Kanye" that lets you leap around inside his head, and... we can probably just leave those words right there. Dec 8-10, hours vary, no cover, Basel House at the RC Cola Plant, 550 NW 24th St, 305-461-2700, RSVP here