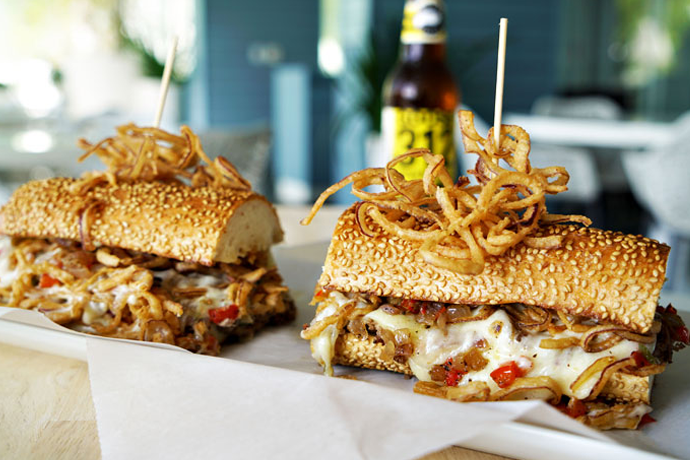 We're a few months into baseball season now, and our national intake of hot dogs, nachos and ice cream found in little helmets is at an all-time high. Eating a whole bunch of really good junk is a national past time, surely.
But in the event that you'd like to enjoy some better-than-your-average ballpark foods in a different setting—say, in a bar or restaurant, with the game on a TV screen or six—then you're in luck.
Because here are nine of the best baseball-inspired foods and desserts being served at restaurants around the country. There are foie gras hot dogs, Cracker Jack donuts and other munchies that will conjure up the best of the ballpark.

Minus the part where some old guy wings them at you.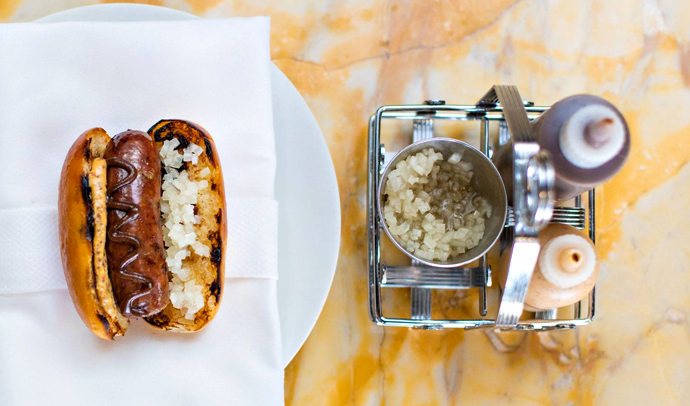 The standard: Your run-of-the-mill hot dog served in a foil sheath.
The upgrade: Menton Gold Bar's decadent foie gras frankfurter with condiments like blueberry-walnut ketchup and popcorn mustard in Boston.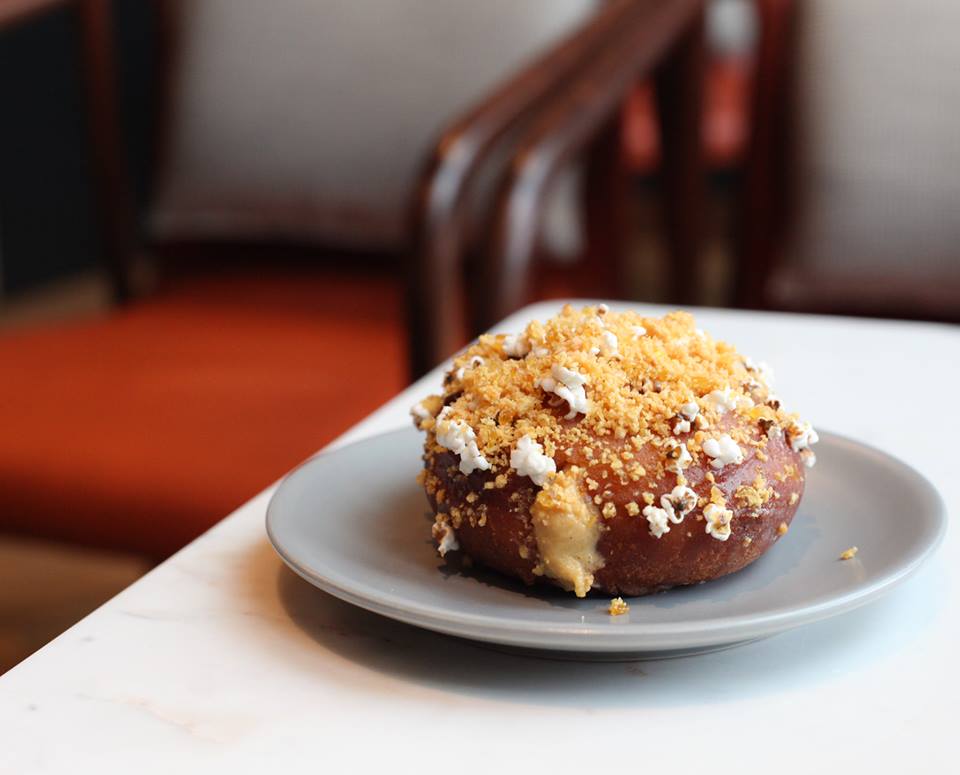 The standard: Cracker Jack with a toy surprise in a paper box.
The upgrade: Cracker Jack donuts with Bavarian cream, peanuts and popcorn from Chicago's Mordecai. No toy. No paper.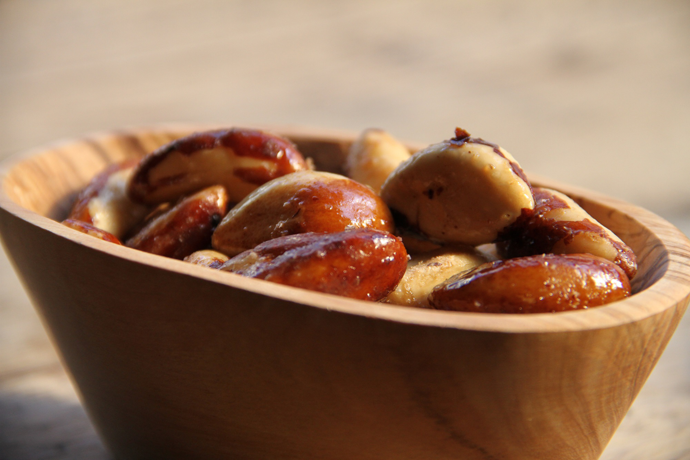 The standard: Bag of peanuts.
The upgrade: These rye-whiskey-roasted Brazil nuts at NYC's Copper & Oak. Because they're a great source for selenium, sure, but mostly because of they're a good source for whiskey.
The standard: Ice cream served in an itty-bitty helmet.
The upgrade: The 7th Inning Stretch, an unholy amalgam of butter popcorn ice cream with sea salt peanuts and vanilla caramel at Miami's Sweet Melody. Unholy in the best way.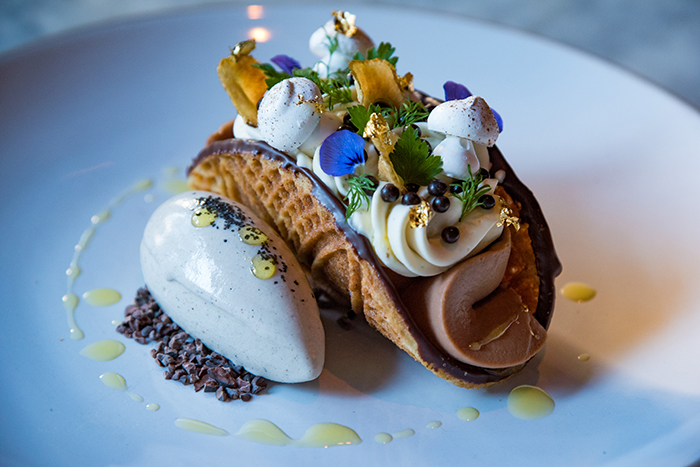 The standard: The Choco Taco, an ice cream version of the taco that rhymes no nice.
The upgrade: A beautiful canvas of vanilla bean ice cream with kumquat mermelada, banana namelaka and candy cap cream at L.A.'s Broken Spanish. In dessert-taco form.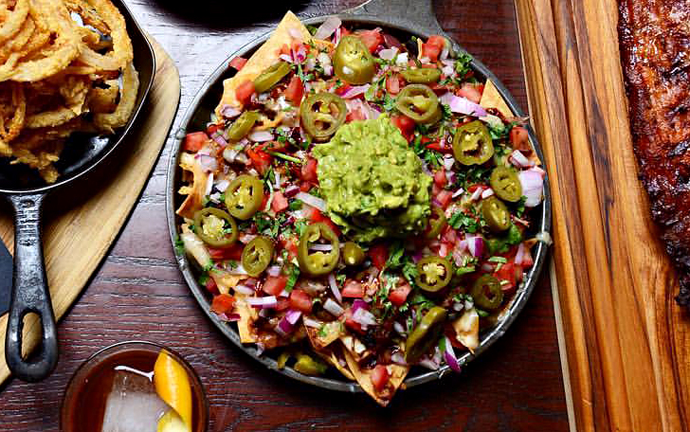 The standard: Stale chips covered in neon-yellow cheese.
The upgrade: This delightful combination of Carolina-style pulled pork, guacamole, smoked mozzarella, baked beans, pickled jalapeños and BBQ sauce at California's Gus's BBQ that'll never be threatened by rogue foul balls.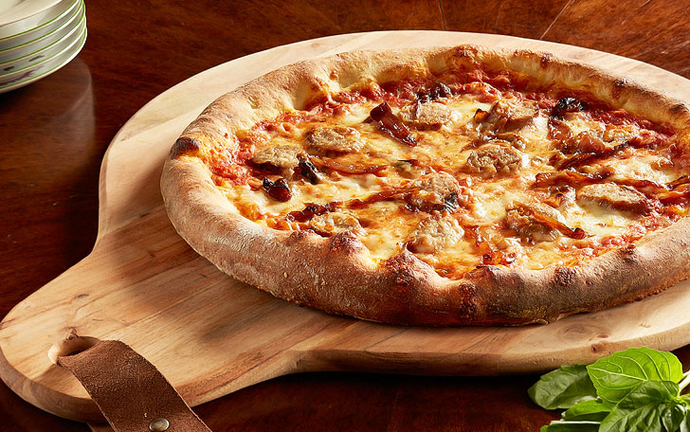 The standard: Those little personal pizzas that were made hours ago, come in a box and are two-thirds grease.
The upgrade: This larger-but-still-personal-size pizza fresh from a Chicago marine engineer's brick oven at Robert's Pizza Company.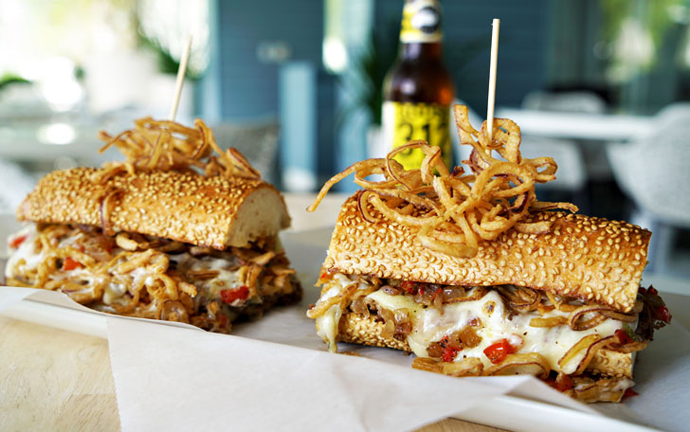 The standard: A cheesesteak.
The upgrade: This cheesesteak at Halves & Wholes in Miami. It's shaved ribeye, jalapeño jack whiz, provolone, peppers and onions on a sesame baguette. And all that's topped with crispy onions for some extra panache.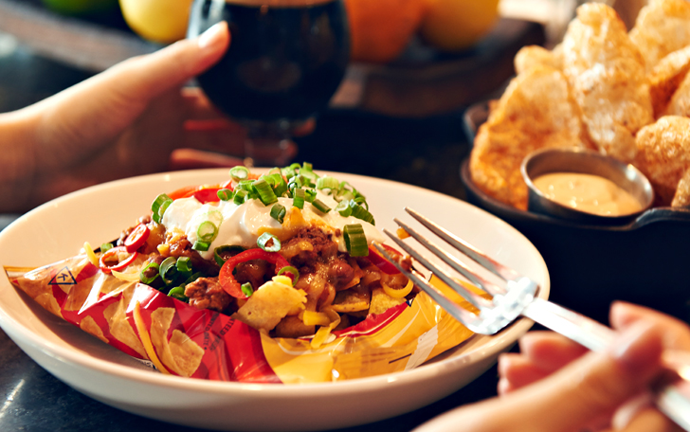 The standard: Fritos in a bag.
The upgrade: Fritos in a bag... in a bowl at Barrel & Ashes in Los Angeles. Plus all the toppings, like chili, cheddar cheese, sour cream and green onions. It's a damn civilized Frito pie.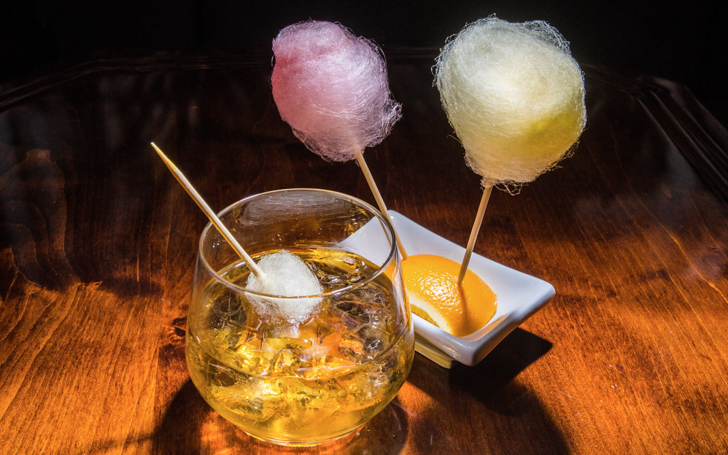 The standard: Cotton candy. Ok, that's more of a carnival food.
The upgrade: The cotton candy Old Fashioned at New York's Quality Eats NoMad. Because who cares about what's correct when you get a cotton candy Old Fashioned?
This is an updated version of an original article by Kevin Gray that ran in 2017.