Nearly a month into baseball season, and people everywhere are upping their intake of hot dogs, nachos and ice cream served in little helmets. Now, we'd never disparage such a grand pastime as eating ice cream in little helmets. But in the event that you'd like to enjoy some better-than-your-average ballpark foods in a different setting—say, in a bar or restaurant, with the game on TV—then you're in luck.
Because here we've got nine of the best baseball-watching items you can look at and then eat. We're talking foie gras hot dogs, lobster-laden fries and other good decisions that bring the best part of baseball right to your plate.
No tickets required.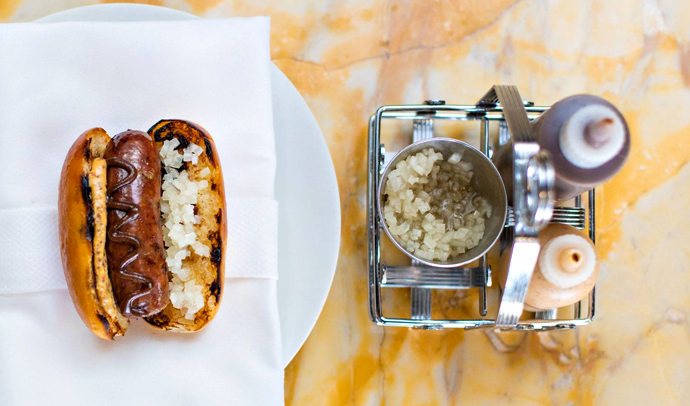 The standard:
Your run-of-the-mill hot dog served in a foil sheath.
The upgrade:
This decadent foie gras frankfurter with condiments like blueberry-walnut ketchup and popcorn mustard.
Menton Gold Bar, Boston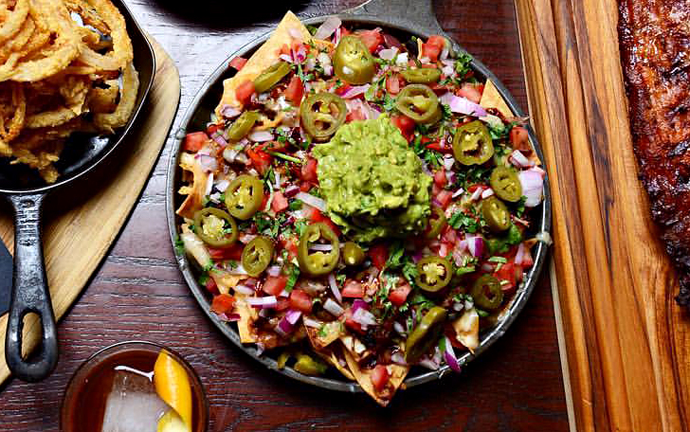 The standard:
Stale chips covered in neon-yellow cheese.
The upgrade:
This delightful combination of Carolina-style pulled pork, guacamole, smoked mozzarella, baked beans, pickled jalapeños and BBQ sauce that'll never be threatened by rogue foul balls.
Gus's BBQ, Los Angeles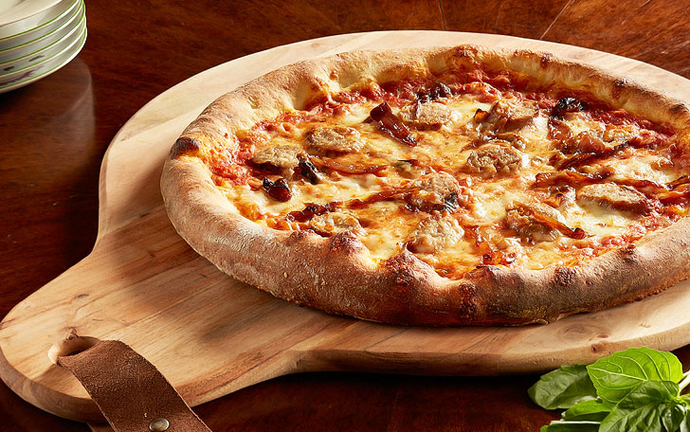 The standard:
Those little personal pizzas that were made hours ago, come in a box and are two-thirds grease.
The upgrade:
This larger-but-still-personal-size pizza fresh from a Chicago marine engineer's brick oven.
Robert's Pizza Company, Chicago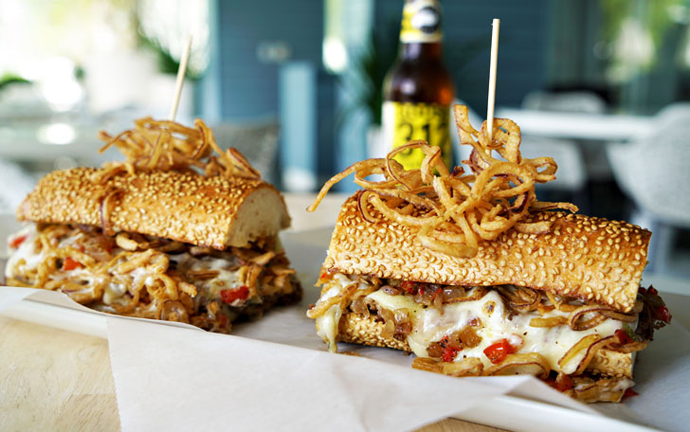 The standard:
A cheesesteak.
The upgrade:
This cheesesteak. It's shaved ribeye, jalapeño jack whiz, provolone, peppers and onions on a sesame baguette. And all that's topped with crispy onions for some extra panache.
Halves & Wholes, Miami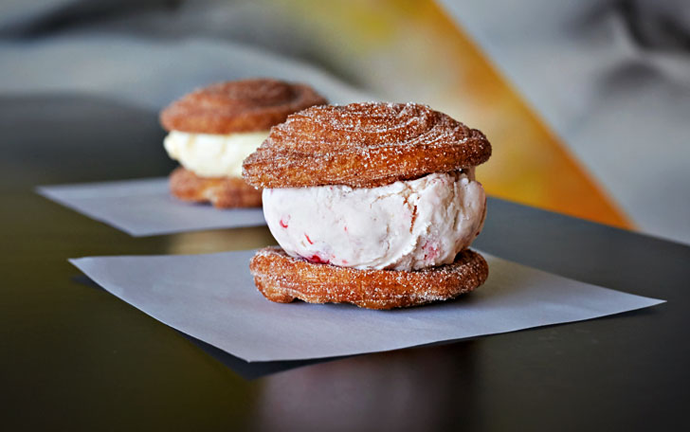 The standard:
The ubiquitous vanilla ice cream stuffed between two uninspired chocolate chip cookies.
The upgrade:
Your choice of ice cream nestled between two freshly fried churros that get doused in spiced sugar.
Churro Borough, Los Angeles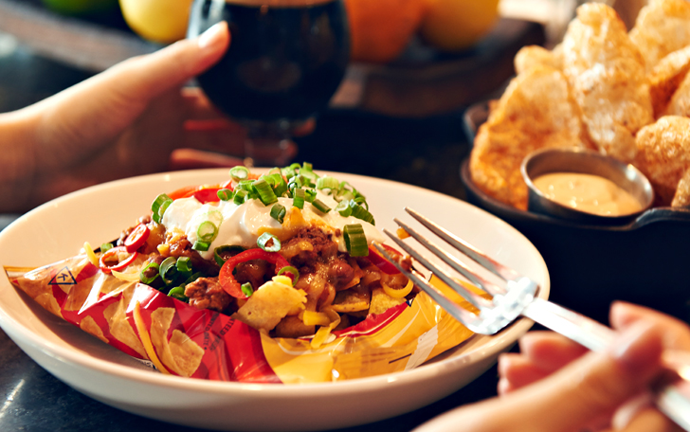 The standard:
Fritos in a bag.
The upgrade:
Fritos in a bag... in a bowl. Plus all the toppings, like chili, cheddar cheese, sour cream and green onions. It's a damn civilized Frito pie.
Barrel & Ashes, Los Angeles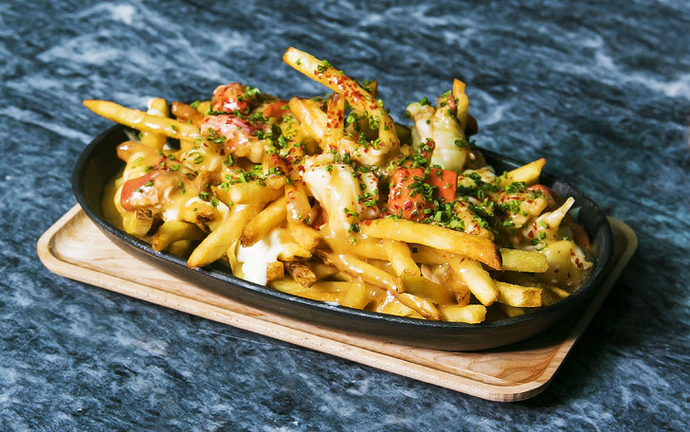 The standard:
Cheese fries.
The upgrade:
Crustacean cheese fries. In this case known as skillet lobster poutine and loaded with cheese curds and gravy.
Doheney Room, Los Angeles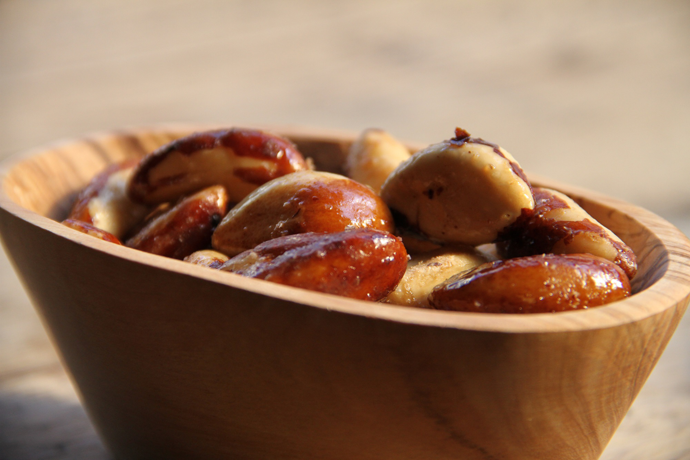 The standard:
Bag of peanuts.
The upgrade:
These rye-whiskey-roasted Brazil nuts. Because they're a great source of selenium, sure, but mostly because of the whiskey.
Copper & Oak, New York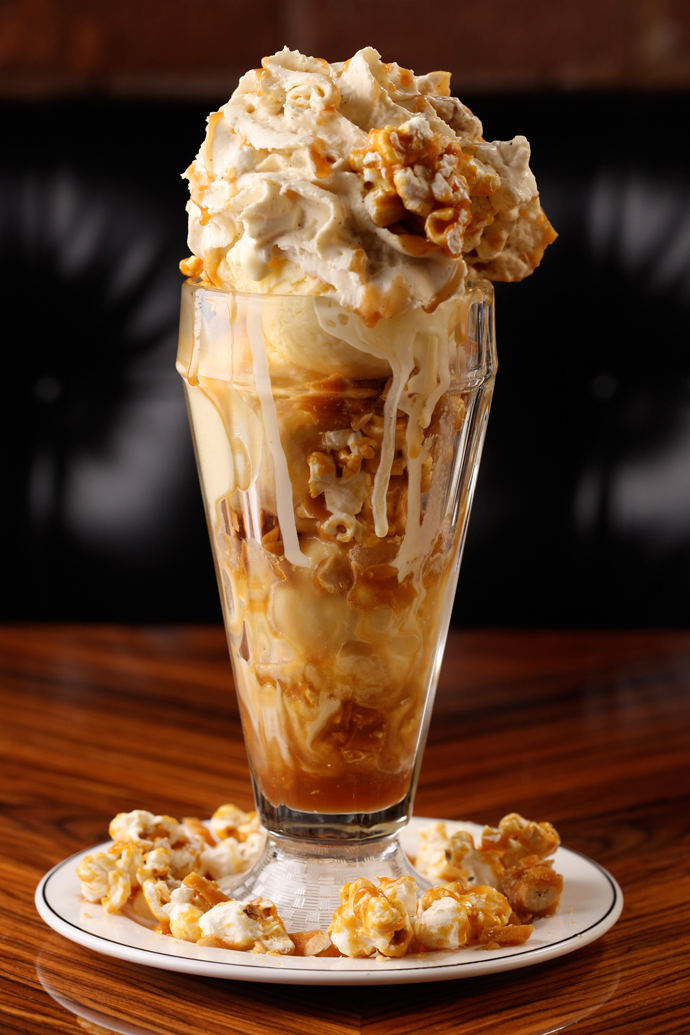 The standard:
Ice cream in a little helmet. Also, Cracker Jacks.
The upgrade:
This two-for-one situation starts with a generous portion of popcorn ice cream. Top that with caramel, caramel popcorn and peanut brittle, and don't eat it with your hands.
American Cut, multiple locations