The 2023 Masters Tournament tees off on April 6, and for the lucky few who get to enter inside the ropes, it'll be a fun week watching golf, sure, but also sampling the food.
The Masters is famous for its iconic menu with 1980s pricing — in an era when baseball stadium beers cost $14, you can score sandwiches at Augusta National for $1.50. Proper sustenance is important when you're following your favorite players over 18 holes, but it's also important at home, when you're sitting still and drinking.
Enter the Taste of the Masters Hosting Kit, a smorgasbord of Augusta favorites that you can order online to enjoy at home during the tournament.
The first tasting kit was released in 2020 when the pandemic kept people away from the course. Attendance is back to normal now, but fortunately the kit is back, too. It's filled with everything you need to throw a proper party at home, from the classic egg salad and pimento cheese to pulled pork, snacks and hosting accessories. And there's enough enclosed to feed 12-14 guests.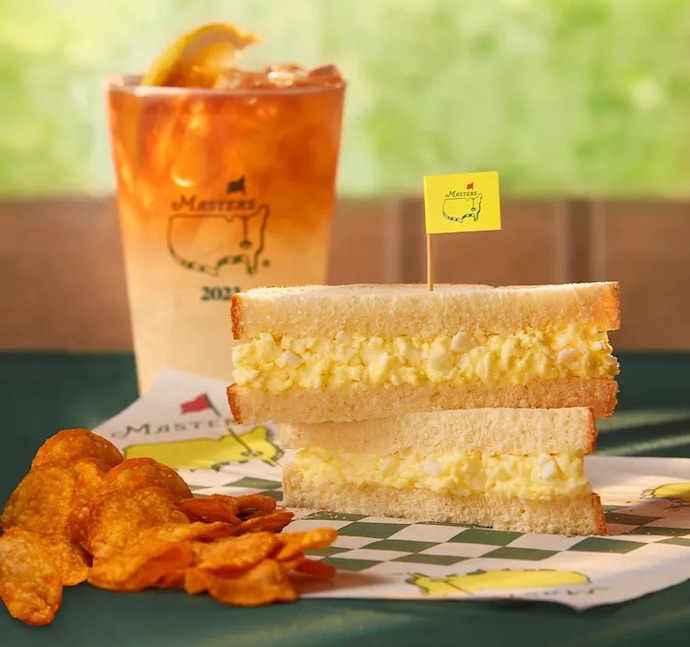 2023 Taste Of The Masters Hosting Kit
Here's everything you'll get once the kit arrives at your door.
24 ounces egg salad
24 ounces pimento cheese
24 ounces pulled pork BBQ
6 bags potato chips
6 bags BBQ potato chips
12 cookies
25 Masters branded souvenir cups
12 sheets Masters branded wax paper
12 Masters branded coasters
Assorted hosting materials (toothpick flags, menus, etc.)
Bread and buns are not included, so you'll have to score those yourself. But that's not too difficult, and it's worth the extra step.
Your Masters watch party should be talked about for years to come, but not because a bunch of beer-swilling golf fans dug into tubs of egg salad and pimento cheese with a spoon.