When it's cold outside, there are few dishes more satisfying than ramen.
Rich broth, springy noodles, a smorgasbord of toppings... there's a lot to like about ramen. Especially the kind you'll find at Ichiran.
The restaurant is famous for its aromatic tonkotsu broth, spicy red sauce and its "focus booths," wherein you sit in solitude with your bowl, so you can eat without distractions.
Now, you can enjoy that same experience at your own home with Ichiran's ramen kits.
The Japanese restaurant expanded into New York in 2016, opening a Brooklyn outpost and a noodle factory. The thin Hakata-style noodles are made daily, taking into account factors like the temperature and humidity.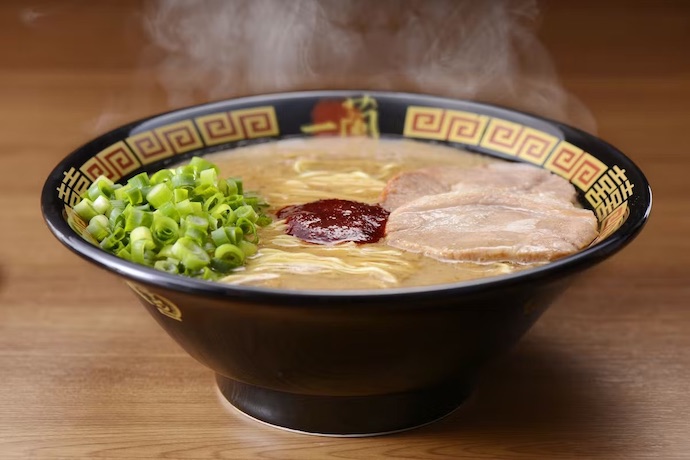 The kit features three servings of individually packed noodles, dried broth and the original spicy red seasoning. You can easily recreate the same Tonkotsu pork bone broth found at the restaurant by adding water to the dried base. Add your preferred amount of spicy sauce (the recipe's a secret, and only four people know it), and your toppings of choice, like green onion or a soft-boiled egg.
Break out this ramen kit whenever you need a warming meal, buy a few kits as holiday gifts, or keep some around on Thanksgiving just in case your turkey doesn't turn out right and you need to feed people in a hurry.
Set up solitary focus booths for all your guests, and this could be the most civil Thanksgiving yet.