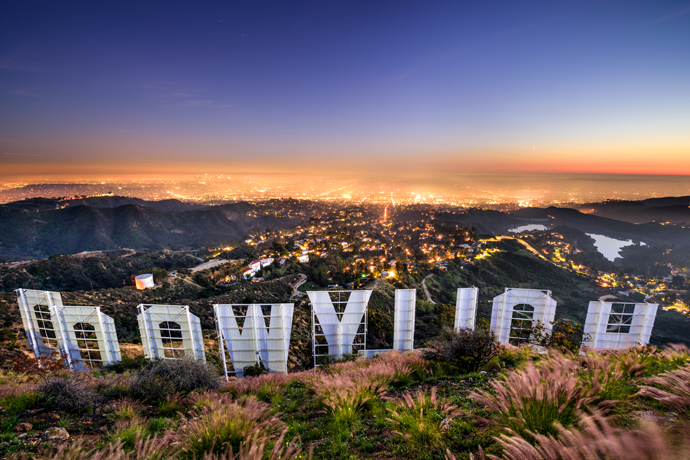 La La Land is the most recent example of a time-worn Hollywood fact. Simply put, that fact is this:

Hollywood just looooooves itself.

We get it. Los Angeles is a big old weird, interesting place with beautiful lighting and genetically gifted people who dare to dream and sing on East LA bridges even though they're not necessarily that good at singing.

So in the interest of keeping Hollywood interested in itself, here are a few more ideas that may or may not be greenlit immediately after La La's expected cleanup on Sunday night.

By a person who will soon not be working at a major agency any longer.

But, hey, back to that dream thing.

Hee Haw Land: In pursuit of tax credits, a major studio film crew is sent to shoot deep in the Louisiana bayou. They soon find themselves enmeshed in a nightmare, confronted with political views that don't resemble their own, a complete dearth of Pilates studios and one of their own gaffers' increasingly annoying jokes about dueling banjos.

The Key Grip: With the same eye toward gritty reality with which he imbued The Wrestler, Darren Aronofsky gives a stark portrayal of a day in the life of a key grip, showing audiences just what it's like to do whatever the hell one of those guys does.

Cocaine, A Musical: When Hollywood's biggest drug dealer gets busted on the eve of the Oscars, it's going to be a mad, mad, mad, mad dash around the shadiest parts of LA for a group of Hollywood's most abused unpaid interns in the search for some acceptable Peruvian booger sugar. Hilarity, singing and a spate of carjackings ensue.

The Slow & The Frustrated: The story of seven distinct Angeleno individuals, one of whom is not white and another who is played by Emma Stone, finding love and redemption as their lives transect on the 101 Freeway. The Academy loves it. Future critics and eventually everyone you know come to call it "complete and utter bullshit."

PricewaterhouseCoopers: The wild, self-destructive antics of the hard-partying PWC boys are laid bare in this biopic. These number crunchers work hard and play hard. But mostly they just work hard.

Game of Clones: Charlie Kaufman writes and directs this mind bender about a person auditioning against a room of competitors who look exactly like him. Initially called "brave," "imaginative" and "twisted" by critics, it turns out to be a true story about every day in every actor's life in Los Angeles.

The Dinner Party: A bloodcurdling horror film about a successful ingenue and her beau, who attend a dinner party outside of the city that ends up having no gluten-free option.

The (So Hard to Find Good) Help: A historical drama about a wealthy Bel Air doyenne who loses a maid who she really likes to a better-paying job, incurring disbelief, wrath and oft-repeated laments and oaths of vengeance over lunch with the ladies at Fred Segal.

The Empire Strikes Black: To forward equality, the heads of five major studios agree to hire a significantly higher number of African-American and Latino actors and crew, while pledging to pay female cast and crew the same amount of money as their male counterparts. It's a fantasy film.