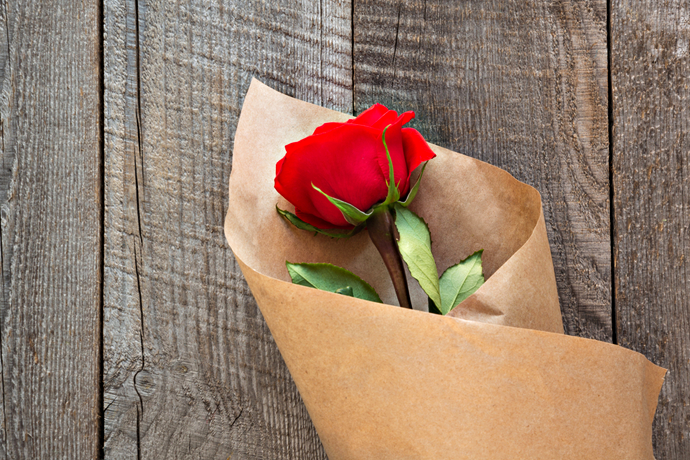 Hey, all you lovebirds and crazy kids out there. This is Father Val coming at you live from eternity. And, yes, I
will
be your valentine. Because I am, in fact, St. Valentine.
I was watching
The Young Pope
the other day, and I got to thinking about my own sainthood and what it's meant to people over the years—what it means to people now.
Let me tell you a little about myself.
I'm a bit of a hopeless romantic. I was put to death on February 14, 270, by Roman Emperor Claudius II, essentially because I'm a lover. This asshole banned men from marrying, because "bachelors made better soldiers." I couldn't sleep on that, so I kept on secretly performing marriages. When I got busted, I fell in love with my jailer's daughter. Hey, the heart wants what it wants. Flash-forward to 496, and Pope Gelasius I declares that day
my
day, and here we are.
Over the years, I've moved greeting cards like my boy Nicholas can only dream about, and I've put so many of Russell Stover's kids through college, Oberlin ought to have a wing in my name.
But we're here to talk about today. What my day is here in the year of our Lord 2017. Damn, 2017? That still looks weird to write. I'm still dating my parchments "258." Happens every year. Anyway, today we all, at a minimum, make a special effort to go prix fixe, to stop to smell roses and to perform special sexual relations with one another. It's touching, really. The institution is rock solid.
As in all things in life, though, it's good to go that extra mile. To stand out. So this year I've collaborated with the good folks at UrbanDaddy to help you do that. What you'll find here in
our Valentine's Day collection
is a guide to the most intimate spa getaways on earth, the ultimate guide to breakfast in bed, a gentleman's guide to the grand romantic gesture and, of course, pleasure-inducing jewelry. Best of luck out there. We think you'll do great.
Sincerely and with love,
St. Valentine