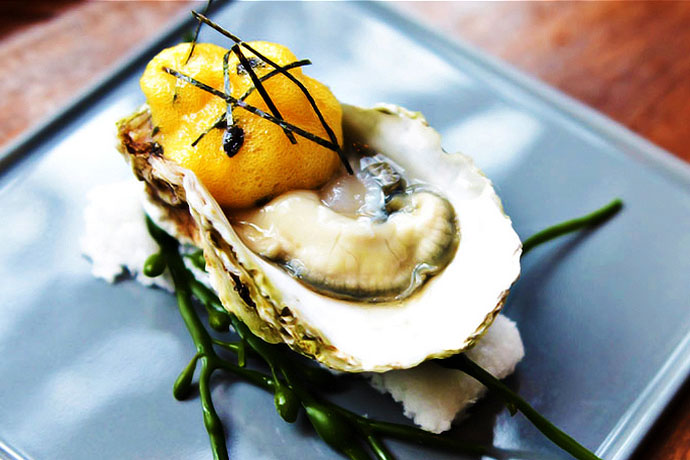 Soon enough, the word "brine" will start dancing in your head. You're going to have this compulsion for longer lunches. You'll have this yearning to hold a tiny fork.
The explanation is: oyster season.
So before we get to UrbanDaddy's exhaustive
Oyster Guide
, we thought we'd give you a quick situational guide to bivalve consumption in our fair city. Here's that:
For dates:
Upholstery Store
For even datier dates:
Virgola
For a scene:
Sel Rrose
For the best backyard in town, and juleps:
Maison Premiere
For a waterfront view:
Pier A Harbor House
For being on a roof:
Catch
For those willing to go to a charming suburb:
Saltaire

For the classic:
Grand Central Oyster Bar
, obviously. Also home of the heaviest-handed martini in town.
But about the Oyster Guide: you should really know just what the hell you're getting into, so we went way too far and created a collection of oyster-related things, including tips on the nine varieties you should be asking for right now, photos of oysters that will necessitate you resisting the urge to eat your screen and an etymology of the word "merroir" for you to study.
That'll impress the hell out of your waiter.