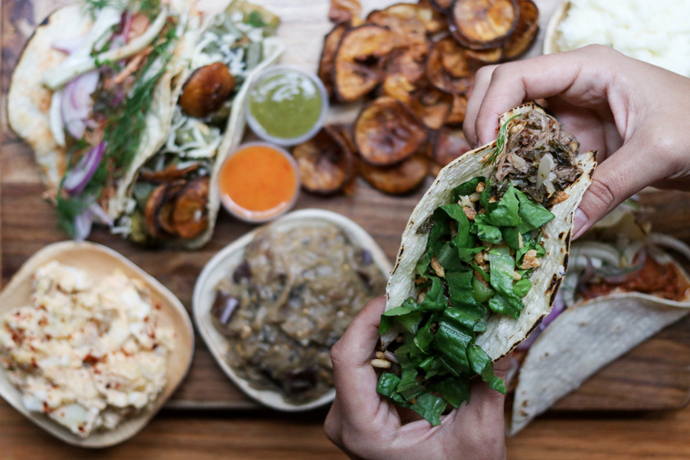 This new delivery-only taco service launches tomorrow—a fresh way for you to get brisket tacos sent straight to your face, at most reasonable hours of the day, with minimal effort.
It's called Untamed Taqueria, and it'll come as no surprise that the folks behind Untamed Sandwiches are behind it (Andy Jacobi, who hails from a grass-fed meat company, and Chef Luis Mendez, who has likely cooked you brunch at Five Points or Hundred Acres).
This project was inspired by their love for five-day braised meats, a love you are likely about to acquire yourself. Head to the site below and order any number of Carne de Vaca (grass-fed beef brisket, eggplant salsa, mint chimichurri, puffed rice, escarole and chives), Chicken Tinga (spicy tomato braised chicken, jalapeno mayo, red onion, queso fresco) and Vegetales (salsa verde braised squash, dilly beans, chipotle mayo, white cheddar and fried banana chips) tacos, starting tomorrow.
Untamed Taqueria, online now