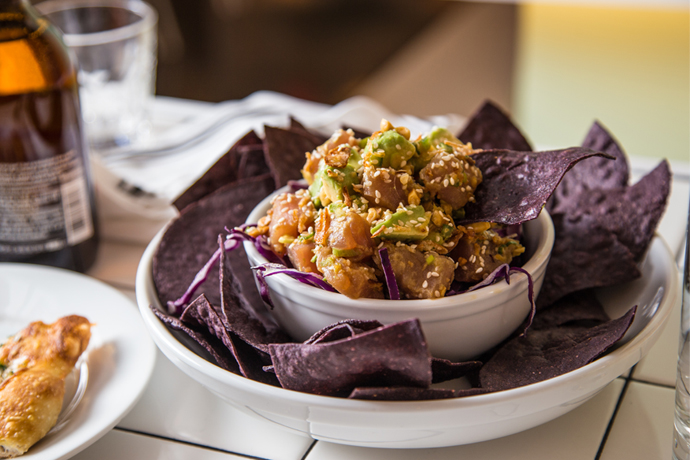 The sixth and largest Seamore's is upon us: a large and winding space for fresh fish and margaritas at Brookfield Place in Battery Park City.
The menu's got all the standards you've come to expect from these guys (tuna poke, fish tacos, curry mussels)—but also some newness worth an order. Stuff like lobster and summer corn-topped wood-fired pizza, a roasted chicken dish served with ricotta gnocchi and large-format seafood boils if you're here with a group.
Perhaps most notably, they've installed a retro airstream in the back which'll serve as an outdoor cocktail bar. And as Instagram fodder.
Now open, Seamore's, 250 Vesey St (at North End Ave)