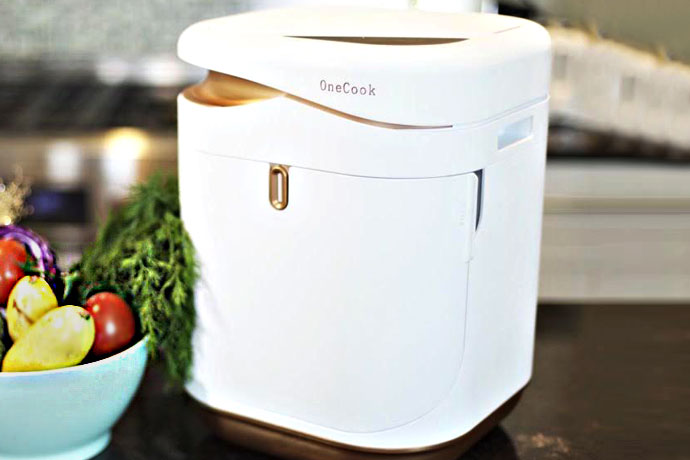 One day, the whole world will be controlled by robots, so it's probably best if we just embrace it.

You can get a head start by inviting one into your home.

Don't worry, this one really knows its way around a kitchen.

Leave the heavy lifting to OneCook, a smarter-than-average device that prepares a bunch of different recipes, thereby acting like an automated private chef. It's available for preorder now on Kickstarter and expected to ship in August.

Imagine a crock-pot. Then imagine that said crock-pot could do more than just slowly heat things up, and instead it could braise, steam, stir-fry and even drop in ingredients at predetermined times, all for the sake of you not having to do it yourself. That's this thing.

It works with a corresponding meal plan—they send you packs of food—so you just program in what you're making and it takes over from there. It'll get to work cooking your dinner (green curry, Kung Pao chicken, paella) while you get to work watching TV or tending to your empty beer glass.

But you can also make your own recipes by inputting the ingredients and cooking process into the machine. You do that with the app. Because there's always an app. And after eating, you can even make tweaks to customize things a bit differently for next time.

Robots are notoriously heavy-handed with the salt.