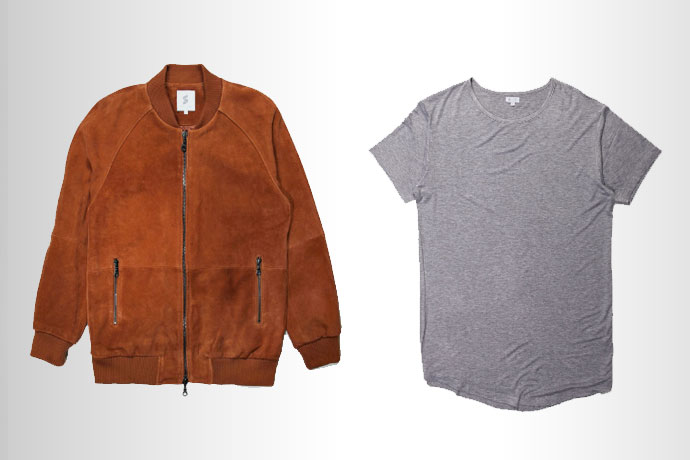 When you've amassed and sold a sneaker collection for $1.3 million, helped Dr. Dre launch his record company and served as Kanye West's jeweler, what else do you do in life?

Launch your own clothing line, of course.

That's what Ben Yang aka "Ben Baller" has decided to do with Superism, a new collection of elevated casual staples like cotton T-shirts, hoodies and jackets.

Yes, Ben really did all that stuff mentioned above. And he's about to sell you your next go-anywhere T-shirt.

The initial collection is simple and small, and most items are available in a few muted colors. Some—like the Oliver crewneck sweatshirt and the Ethan hooded pullover—are as minimalist as it gets. Then there's the Jona T-shirt, with a scallop-bottomed hem, and the Declan button-down, which features a longer back hem and four-inch side splits.

Right now the main event is the Griffin, a suede bomber in black or rust orange that's going to attract attention and seems to be okay with it.

You want your clothing to be confident.