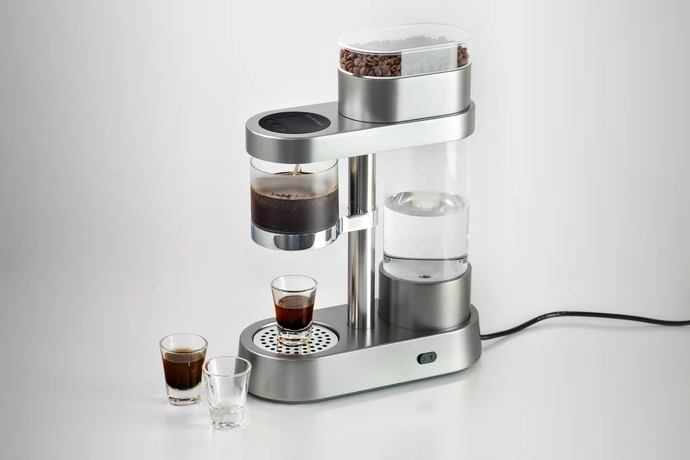 Hello. We trust you had a good Thanksgiving weekend.

Great, now that the pleasantries are over, let's talk wi-fi-connected coffee gizmos.

Like the Auroma One. It's a new coffee-making contraption that's basically what happens when you combine a barista with a really smart Keurig. Basically. It's available for preorder now on Kickstarter.

Here's a breakdown of the complicated multistep process to use the thing.

Step 1: Add water.

Step 2: Add beans.

Step 3: Push button.

Step 4: Drink coffee.

We were kidding about the complicated part. It even grinds the beans for you. But if you want to make things more... interesting, you'll be able to. Because via the corresponding app (there's a corresponding app), you can set timers, tweak ratios and start brewing. You can also rate each cup for bitterness, strength, caffeine kick and texture. That helps it to learn your taste preferences and automatically adjust its brewing parameters, thereby making coffee that's tailored to you.

It can't write your name on those cups, though.

So you'll have to misspell it yourself.