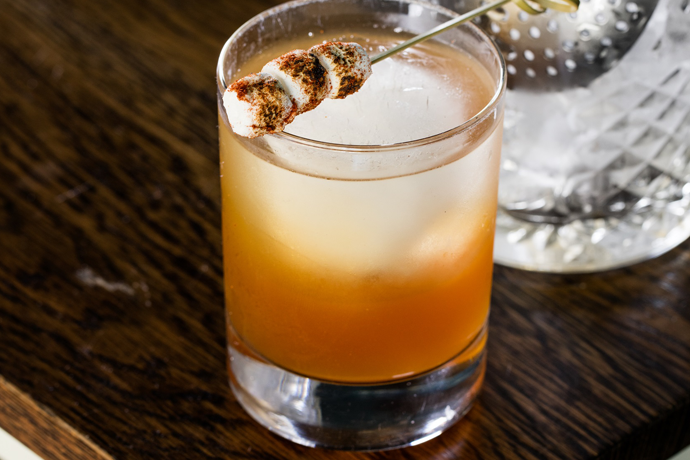 Grandma's house.

Just saying it aloud conjures vivid memories of visits past, where hard candies were doled out, everything smelled slightly of mothballs and the mezcal flowed freely.

Good old mythical, mezcal-swilling Grandma...

We're going somewhere with this. It's to say that this particular drink comes from New York's Pouring Ribbons, where barkeep Courtney Colarik wanted to create a cocktail with the familiarity of her grandmother's hot chocolate, but without the actual heat. The mezcal gives it a bittersweet chocolate quality, which plays nicely with the molasses notes of the rums. And the chai tea syrup adds a spicy sweetness to round things out.

Oh, and to top it off, marshmallows. Because you can't have not-actually-hot hot chocolate without marshmallows.

Casa Abuelita

1 1/4 oz Vida mezcal
1/2 oz El Dorado 12 Year Old rum
1/4 oz Smith & Cross rum
1/4 oz chai tea syrup
2 dashes Bittermens Xocolatl Mole bitters
1 dash Angostura bitters

Stir all ingredients with ice and strain into a rocks glass over fresh ice. Garnish with marshmallows rolled in chili powder.