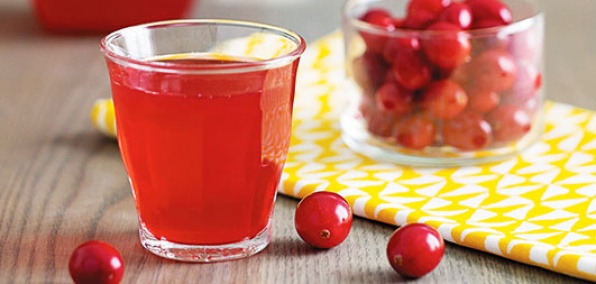 On Thursday, you will likely consume some cranberries. Probably the solid kind. But  let's not discount the spiked liquid kind.
For that, we're turning to mors, a tart, berry-based drink with a pedigree dating back to 16th-century Russia. The simple mixture of fruit, water, sweetener and citrus is a fine candidate for spiking. So spike it we will.
The base recipe comes from Emily Han, author of the new book
Wild Drinks and Cocktails
. Start with that. Then add a measure of liquor—could be bourbon, could be vodka, could be something else. Just toss in whatever you typically prefer in your 16th-century Russian cranberry drinks.
Cranberry Mors
2 cups fresh cranberries
5 cups water
1/3 cup honey
1 tbsp lemon
Combine cranberries and water in a large saucepan. Bring to a boil and cook until the cranberries burst. Remove from heat. Using a potato masher, thoroughly mash the cranberries in the pot. Then boil again for five minutes. Remove from heat. Stir in honey and lemon juice. Cover and let cool to room temperature. Strain through a fine-mesh strainer into a container. Cover and refrigerate.
Great, now you've got yourself a chilled vat of cranberry mors. The only thing left to do: spike your glass with a dose of liquor and get to drinking it.
Sometimes juicing is fun.