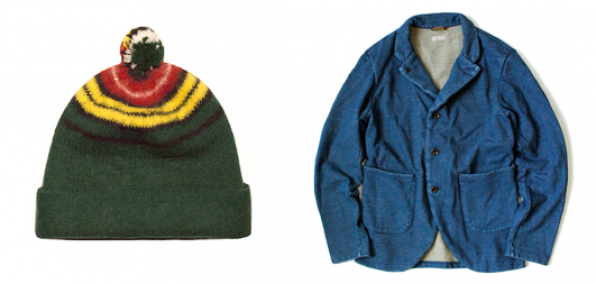 Clothing continues to be a societal requirement. Maybe that's bad. Probably not. Whatever side of the debate you fall on, here are two smashing pro-clothing options: Noah, a webshop peddling mostly casual streetwear you'll want on your body immediately (
we assessed the real-life location last week
), and Old North, myriad attractive items out of Asheville.
Let's compare and contrast, tale-of-the-tape-style.
The Background
Noah:
The former creative director at Supreme is in charge. So you can trust him when it comes to much-nicer-than-your-average shirts, hoodies and beanies.
Old North:
This husband-and-wife duo has been making the streets of Asheville a more attractive place for the past three years. And now, their exceptionally curated shop has become Internet reality. Good news for citizens of not-Asheville.
The Clothes
N:
Yeah, there are printed tees and simple pullovers. But there are also army pants, corduroy running shorts and double-breasted denim shirts.
ON:
New England–made shirts, Japan-made denim everything and blanket-lined chinos.
The Not-Clothes
N:
In summary: beanies. There's that Supreme influence.
ON:
Leather boots from a White's collaboration. Tennessee-made painted belts with hand-hammered buckles. Saffron/pepper leaf/ginger lily/wild coffee flower cologne, with notes of incense resin.
That's how cologne is talked about.