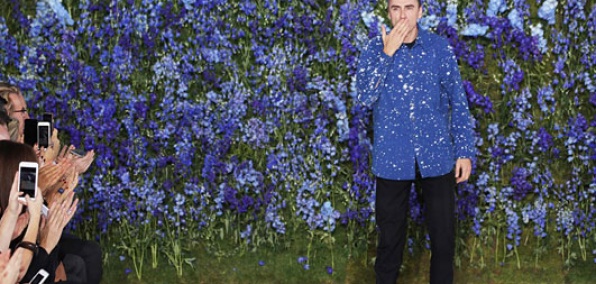 Here's where we use our Internet-reading abilities to share the latest articles, videos and randomness you need to consume before the day's out. We call it: The Cooler.
At Long Last:
Adele's third studio album,
25
,
will be released on November 20
. The first single, "Hello,"
and its music video
dropped this morning. Hi, Adele. Good to have you back.
Laugh Track:
Aziz Ansari's new show
,
Master of None
, will debut on Netflix on November 6. The show features his real-life dad as his dad, and former
SNL
-er Noël Wells as his girlfriend.
Fear Not:
The Stanley Hotel, known best as the inspiration behind Stephen King's
The Shining
,
has announced plans to open a film center and museum
dedicated to all things horror. Elijah Wood is down.
(Raf) Simons Says:
...
that he's stepping down
as creative director of Christian Dior.
Last Night Right Here:
Conan
cheers up Cubs fans
; Bradley Cooper and Jimmy Kimmel
reminisce over a photo
from back in the day.