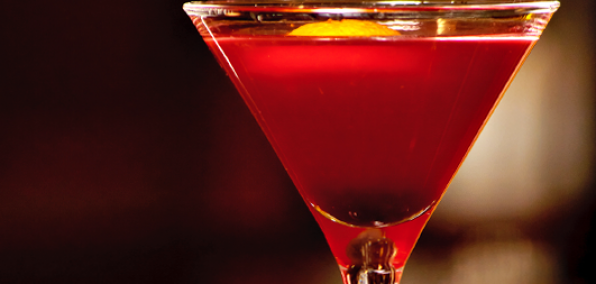 Sometimes you just need a good friend... that's really a stiff drink.
For those times, there's the Old Pal. A cousin to the
Boulevardier
, the Old Pal employs rye whiskey (instead of bourbon), dry vermouth (instead of sweet) and Campari. Those changes, plus different ratios, result in a very different drink altogether. One with a drier flavor profile and a stouter whiskey presence.
It's like a hug in a glass. Except it's actually whiskey. And therefore better.
Old Pal
1 1/2 oz rye whiskey
3/4 oz dry vermouth
3/4 oz Campari
Stir all ingredients in a mixing glass with ice, then strain into a chilled cocktail glass. Garnish with a lemon peel.