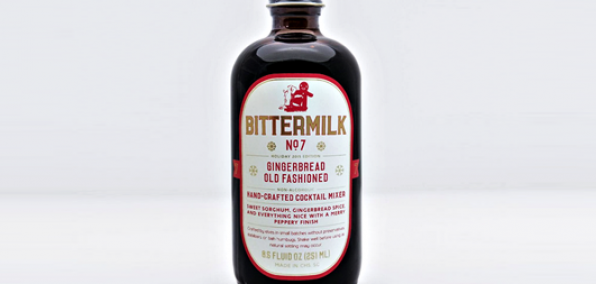 The Old Fashioned is a classic and timeless drink.

This is... not that.

But it is a new means of making a Gingerbread Old Fashioned, and that seems important.

Rather than dropping a little man-shaped cookie into your cocktail, this drink happens via a premixed, concentrated concoction called Bittermilk No. 7 Gingerbread Old Fashioned. It comes from the same guys behind other elixirs like the Smoked Honey Whiskey Sour and the Charred Grapefruit Tonic. You take care of the liquor, and they handle the rest.

Inside the bottle: "sweet sorghum, gingerbread spice and everything nice with a merry peppery finish." Sure, that sounds like something you and some like-minded friends would drink at your next holiday party. Here's how to do it.

Gingerbread Old Fashioned

4 parts aged rum
1 part Bittermilk No. 7 Gingerbread Old Fashioned

Add ingredients to a rocks glass with plenty of ice. Stir until cold, and garnish with an orange peel.

It's available now through the holidays, so don't delay. Well, you can delay a little. The holidays last awhile.