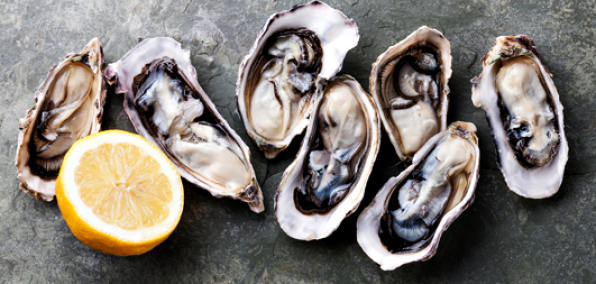 October's here, and competitive apple-bobbing season is finally under way.

That may be true, but...

October's here, and oyster season's in full effect.

Much better.

In light of that, we sought the professional counsel of one Skip Bennett, who, in addition to having an excellent name, is the founder and owner of Island Creek Oysters. The Duxbury, MA–based company has been selling oysters since 1995 and supplies mollusks to shellfish strongholds nationwide, like their very own Island Creek Oyster Bar in Boston, Mary's Fish Camp in New York and L&E Oyster Bar in Los Angeles. Their signature Island Creek oyster is also the bivalve of choice in the French Laundry's famed "Oysters and Pearls" dish. They'll even ship their product next-day to any private citizens in the country (and the Caribbean). In summary: they care greatly about your oyster consumption.

According to Skip, fall is the opportune time to consume oysters. They've begun storing glycogen for the winter, which he says will add more flavor and complexity to the oyster. Several of his own varieties—Island Creeks, Row 34s and Aunt Dotty's—will open next week. But he suggested the following oysters for you to order right now. So keep these suggestions in a safe, dry place and call on them the next time you find yourself in an oyster bar:

Moon Shoal Oysters from Barnstable, MA
"One of the more complex flavor profiles, medium brine with vegetal flavors."

Northern Cross Oysters from Fisherman Island, VA
"Much brinier, much saltier than you'd expect from a Virginia oyster. Supersweet on the finish."

North Haven Oysters from North Haven Island, ME
"Medium brine, complex, finishes really sweet."

Belon Oysters from Maine (Wild)
"A little bit of a West Coast flavor profile, more like cucumber, which you never get from an East Coast oyster. It turns into this super-metallic coppery flavor. It really stays with you."

Hog Island Oysters from Marshall, CA
"Super-briny... cucumber and celery finish. Really more like something you'd expect to get out of a garden."

You heard the man. Go forth and slurp. It's a good time to be alive. Well, unless you're an oyster.