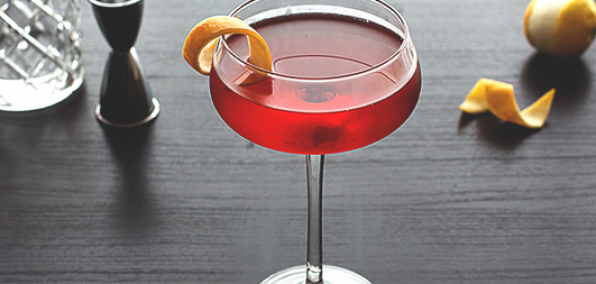 Welcome to Happy Hour, where we'll provide a daily drink to kick off your evening. First up: the Boulevardier, a simple three-part cocktail that's a derivative of the classic Negroni. Swapping whiskey for gin, it's like the Negroni's autumnal cousin. Mix one up and repeat as necessary.

Boulevardier

1 oz bourbon (or rye)
1 oz Campari
1 oz sweet vermouth

In a mixing glass, stir all ingredients with ice until cold. Strain into a chilled cocktail glass and garnish with an orange or lemon peel.