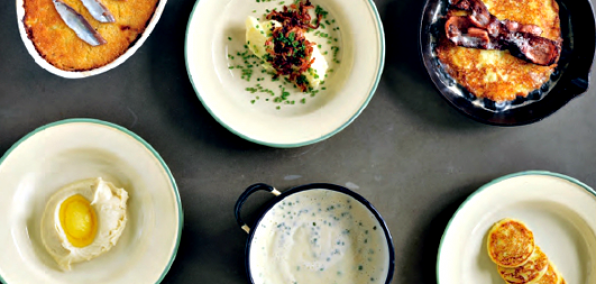 If you want to eat at Fäviken, that celebrated restaurant by chef Magnus Nilsson, you'll have to trek into the Swedish wilderness.
So it's more of a plan-ahead type of thing.
But if you want to experience his cooking via 768 illustrated pages of traditional Scandinavian recipes and regional landscapes, you can do that now. Because he's got a new cookbook. It's called
The Nordic Cookbook
, which seems appropriate, and you can preorder it now.
To celebrate that book release, the Swedish chef—still talking about Magnus here, not the Muppets—is
partnering with Dinner Lab
and coming stateside for a six-city tour.
Boston—November 14
New York—November 15
New York—November 16
New Orleans—November 17
Austin—November 18
San Francisco—November 19
Portland—November 20
At each stop, a different critically acclaimed Nordic chef will create a five-course menu inspired by the recipes in Nilsson's book. The man himself will host each event, and while he discusses Nordic food culture, you will dine alongside some hungry strangers.
So have some dinner, score a copy of the book, put it on your coffee table and use it as a place mat when you order pizza because your fermented herring experiment went awry.