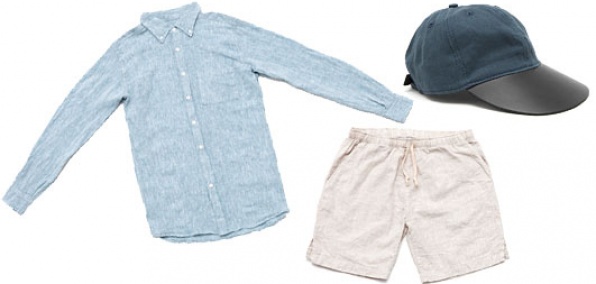 Little-known fact about linen:

It still longs to be on you.

(Whispered: It still longs to be on you.)

Breathe easy with Alex Crane, a webshop named after a person who's dead set on making you a bunch of lightweight, summer-extending things to wear, online now.

It's a small collection. But it's also just the right amount of gear if you: A) appreciate linen, B) need to cover your torso, thighs or head, or C) enjoy things that clearly match. These do all of that really well.

And they're going to save you some serious embarrassment when everyone else is sweating and saying things like "Wool was a bad choice" and "Give me your shirt, please." The Playa shirt, for example, will work just as well at your office meetings as it will at your fleeting weekend Piedmont Park meetings. So there's that.

And Crane did you a solid by taking that same linen and making a few other things with it. Sure, the shorts are more casual, but so are last-minute trips to the mountains. The hats are for the sun. And the bags, well... they could be for anything.

Most likely bag stuff.