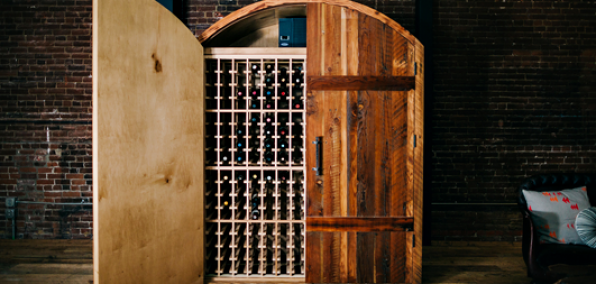 What do wines dream about, as they sleep in their little glass wine homes, gathering dust on their precious little wine shelves?

They dream of Sommi Company Wine Cellars—a Portland-based group of folks with a specific knack for handcrafting those wine cellars out of wood from the Pacific Northwest. You can order these now.

The method here: hop online and choose from one of two models (the 280- or 448-bottle) and three types of wood (fir, cherry or Pacific Northwest walnut). They'll handle the rest. By which we mean hand-forging your handles and building whatever kind of racking structure you want, along with a virtually silent cooling system. Virtual un-silence being unacceptable.

You've got six to eight weeks of waiting time, so start procuring stuff you won't mind drinking come mid-to-late fall. Perhaps a few bold pinots from Burgundy. A handful of dessert-appropriate whites. Four hundred or so Napa Valley reds. You know, wines.

When the time comes, you'll hear a fateful knock at your door from a kind gentleperson named Ralph.* He'll perform all the necessary setup.

*Note: guy might not actually be named Ralph.