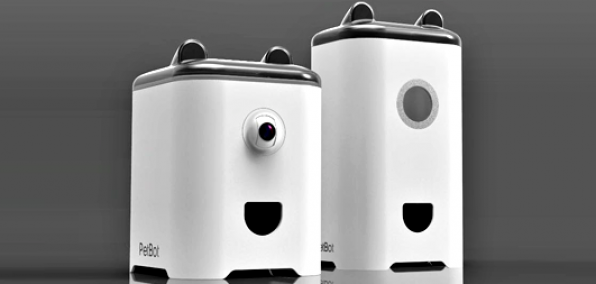 It's LA.

Cats and dogs should probably have smartphones by now.

Or, at the very least, PetBot, a new thing that's ready to open up a whole new channel of remote communication with your animals. It's now available for preorder and it ships in spring 2016.

You're looking at a white, camera-strapped cube that will allow your dog, cat or industry-recognized capuchin monkey to shoot photos and record 10-second videos of itself. Which then get sent to your phone.

How does your pet take photos and shoot videos? Fair question. You put this anywhere in your place. When the animal passes, the machine will recognize it, play an audio clip you've programmed to entice it closer (like a bird sound or the sound of your voice), then shoot or film its close-up.

Also, if your dog starts freaking out over something at home, the device will alert you. You know, in case Timmy is in trouble or there's a fire at Old Man Jenkins's place.

And to keep things interesting, it also dispenses treats when your pet uses it successfully.

Expect 95% of calls to concern treats.