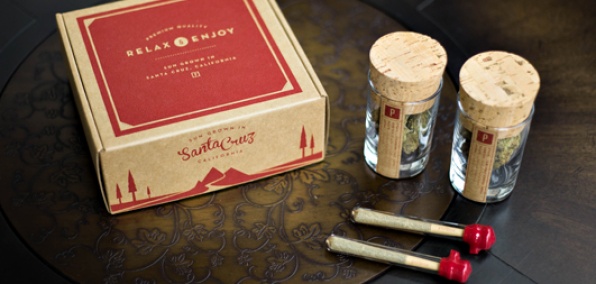 You know those cheese-of-the-month clubs?

Well, this is like that. But it's Potbox, a potent new service bringing strains of classy-seeming pot to people's houses every month, now taking LA-based subscriptions online.

In case the name leaves any lingering confusion, this is a box. With pot in it. Two different, high-quality strains delivered discreetly to people's home or office every month. The box is probably the less important part.

You see, these guys know a guy who knows a guy who knows a bunch of pot farmers. Or something. And they're all committed to ethical growing practices, organic soil, small-batch crops and those words you're used to hearing at $6 coffee joints. Now you hear them about pot delivery.

All an interested party needs is to upload the customary doctor's recommendation and a credit card. Then pick out the type of weed that's generally preferred, be it sativa, indica or hybrid.

Then, every month, a company courier will drop off an attractive box in a low-key kraft bag. Inside will be a quarter ounce of cannabis to try. Two different strains in glass jars and two joints in wax-sealed containers, with exhaustive detail on where it was grown and tasting notes.

Tasting notes.