Aaaand...
You're off.
Heading for the coast.
Cruising through the desert.
Haunting whiskey libraries and gently mocking traffic from a helicopter headed out of town.
It's time for your LA Summer Road Trips, planned out in one convenient guide to the new thrills, hot spots and hideaways awaiting you outside city limits.
Because as long as you're driving this much, you may as well get somewhere...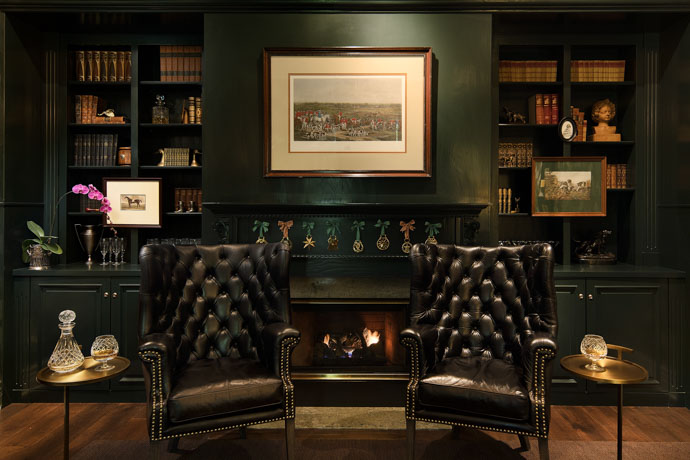 Not a lot has changed in Santa Ynez in the past year. Except the handsome and cozy new whiskey library at Santa Ynez Inn, where you'll retire for a nightcap in front of the fire. Or put together your own flight of regional or international whiskies. In other words, just the right amount of change. Santa Ynez Inn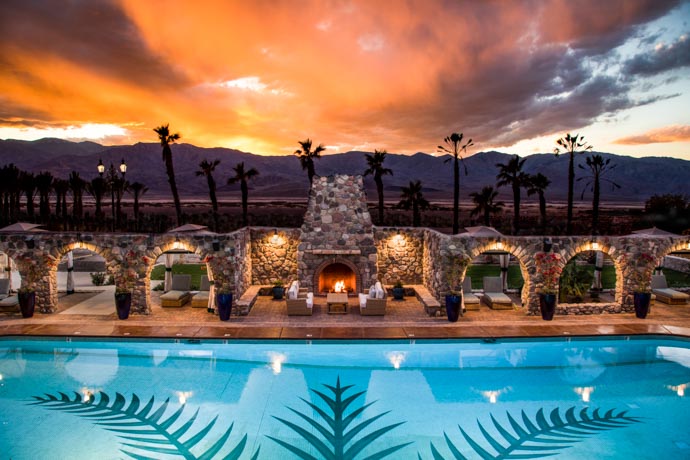 "Death Valley really isn't so harsh." Just quoting your date here as they sit poolside. And you enter through the gardens, fresh off the golf course. Not long before a dinner of prickly pear salmon, followed by 45 uninterrupted minutes of you both staring up at the Milky Way from the nicest resort this desert has ever seen. Oasis at Death Valley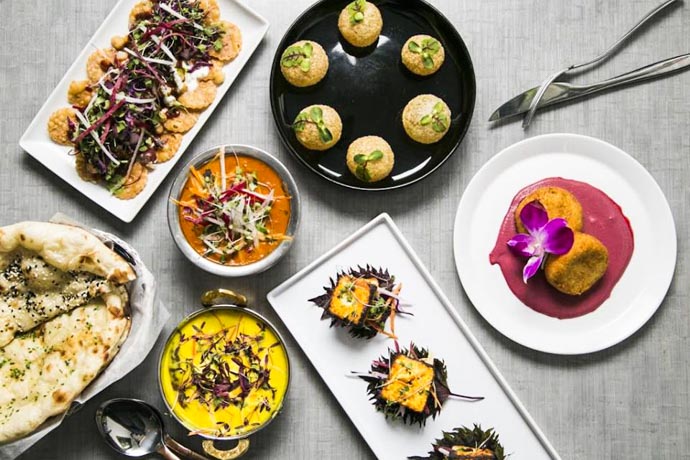 Local sea urchin biryani. Tandoori-style octopus. Oysters with green mango pickle. Indeed, Santa Barbara's Bibi Ji, recently opened on State Street, has one of the most innovative modern Indian menus for miles. Many hundreds of them, in fact. Bibi Ji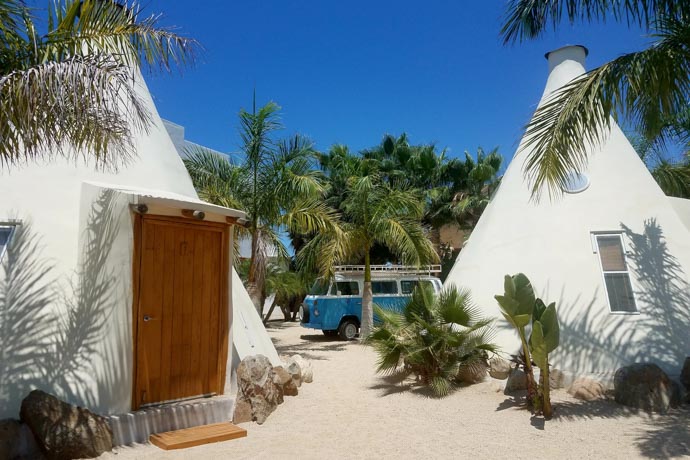 After an epic journey to Baja Sur, you'll join with YogaKoh, a beachside retreat centered on surfing, hikes, yoga and other adventurous exploits under the guidance of skilled professionals, taking over the dazzling Todos Santos resort of Pachamama. Guests stay in adobe teepees on the sand or in ocean-view villas with a private chef. YogaKoh presents Yoga x Surf Retreat Todos Santos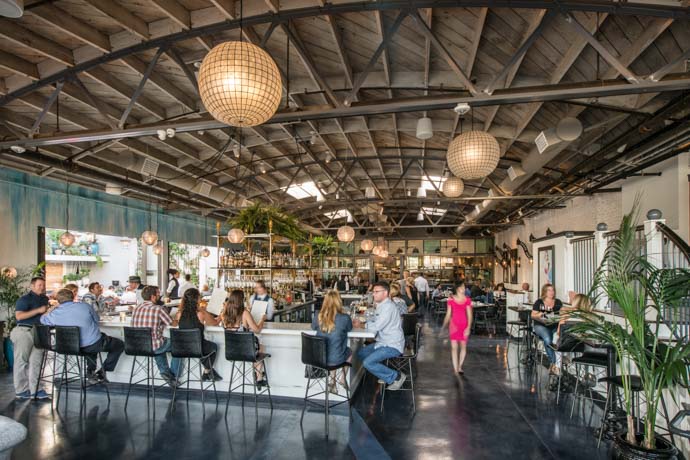 San Diego's Herb & Wood cuts a striking figure in that city's Little Italy. 12,000-square-feet of striking figure with an impressively bowed ceiling, a perpetually jumping bar serving Iberico-washed bourbon cocktails and tables full of oxtail gnocchi and braised beef belly. The only thing missing is your considerable wit. Herb & Wood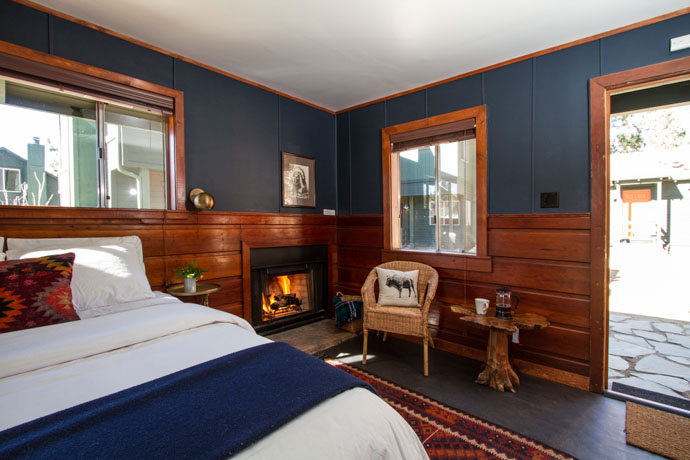 Big Bear is awesome in the summer, when the lake is swimmable and the mountain views become obtainable in short sleeves. And now you'll have Noon Lodge to stay in. It's a just-rustic-enough, 1950's-era getaway that's been transformed into a modern arrangement of comfortable and cool lakeside cabins. Noon Lodge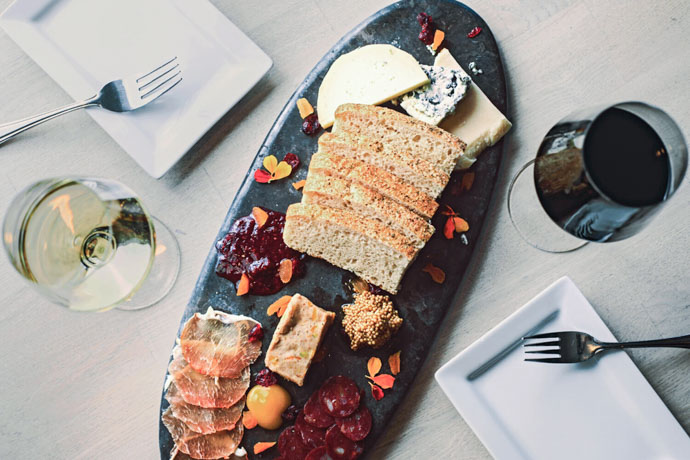 At Buellton's Bottlest, you can make your very own wine according to your preferences, even down to designing your own label. Then you may choose to bring it to dinner at their restaurant. Or drink it at home with somebody on the bearskin rug we naturally presume you must have. Bottlest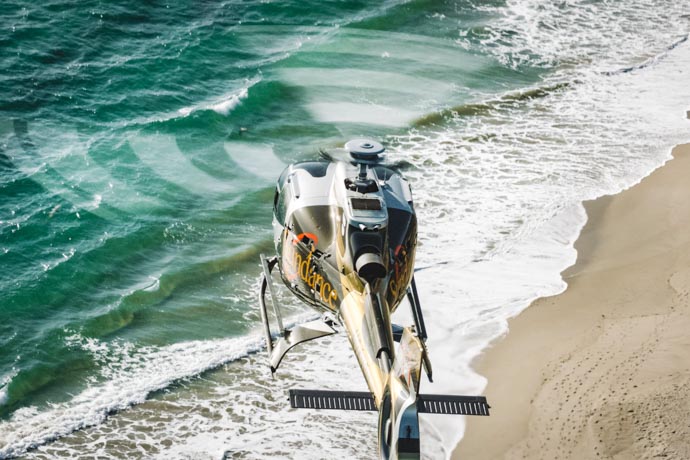 Taking off on a road trip can be so liberating... until you're stopped dead in Friday traffic's tracks. So let's just say that taking advantage of the new partnership between Blade and La Quinta Resort that flies you by helicopter to the Coachella Valley escape for a two-night stay in one of its deluxe casitas totally counts as a road trip. Blade x La Quinta Palm Springs Weekend