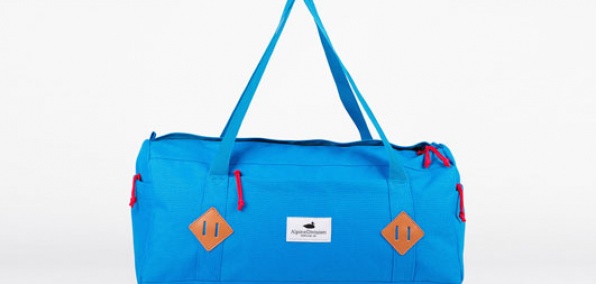 There are some questions in life that you simply can't answer.

Like how Hoobastank ever sold 10 million records.

Then there are some questions you can.

Like what you're bringing with you on every road trip for the rest of your days.

Probably something from Alpine Division, a new forger of backpacks, duffels and other items of summer interest, online now.

First, let's get two things out of the way: 1) Every bag features a 1000D coated nylon outer. Which is a technically intimidating way of saying "water-resistant." 2) Everything comes with their signature 420D "ducky"-print liner. Which is a non-technically-intimidating way of saying that the inside's lined with little white ducks.

Let's do some troubleshooting:

The Problem: You're climbing Mount Washington. And for reasons that are unclear, you've brought your MacBook along.
The Fix: A two-tone Rockaway backpack with leather lashing squares and a padded laptop sleeve.

The Problem: You're going directly from the office to the gym to Nantucket.
The Fix: A blacked-out Fremont duffel that won't call too much attention to itself. Unless it wants to.

The Problem: Rain.
The Fix: A navy hat with another duck on it.

You asked for ducks. You got ducks.