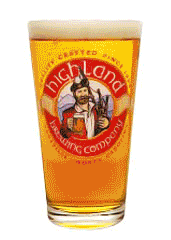 Remember your last random weekend road trip?
This is similar, but with cheese.
Time to blaze
The
Western North Carolina Cheese Trail
, a 92-mile stretch of all things curdled and delicious. You're going on it this weekend. And then you're capping it all off at an inaugural cheese festival in Asheville.
Here's a good route...
OakMoon Farm & Creamery:
They've got goat cheese made with wine-soaked raw milk. Also, goat husbandry classes. Maybe just eat cheese.
English Farmstead Cheese:
This 215-year-old farm produces a bunch of hard cheeses and curds. Curd's a fun word.
Round Mountain Creamery:
They've got one of the largest goat herds in the area. It's like a delicious petting zoo.
Blue Ridge Mountain Creamery:
There's a natural aging cave on property that you can tour and eat blue cheese in, and the owner is a renowned glassblower. Sure.
Looking Glass Creamery:
Here await your brie-styles, cheddar curds and wines by the bottle. Those last two just get each other.
Carolina Mountain Cheese Fest:
By now, it's Sunday. Your journey concludes at Highland Brewing where you'll pair cheese with beer, ride a bicycle-powered butter churn and learn how to prepare a proper charcuterie plate.
The trail is your home now.