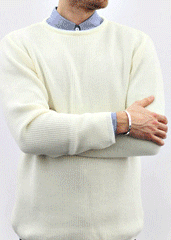 Here's how today is going to go.
First, we're going to list some things. Then, you're going to stop us when you think something would make a good addition to your home, body, soul and/or life in general.
Ready? Here goes:
—A Monkey 47 gin kit.
—A black travel wallet from Tanner Goods.
—A damn compass.
—Oh, almost forgot the part where we say: "This is
Local
, a Berlin-based, virtual house of sweaters, jeans, Earl Grey tea and all those other things we're currently in the process of mentioning, now online for your basic lifestyle-ing needs." So there's that. Moving on...
—A linen tote bag.
—A tube of medical toothpaste.
—A bright-red merino wool hat.
—A little enamel bowl that you can feel free to call a "saucer" if you'd like.
We're going to pretend you stopped us forever ago.