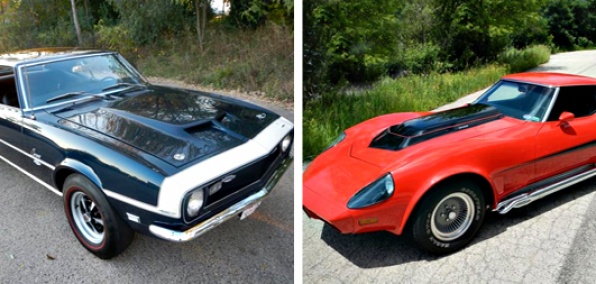 Let's get you up to speed on cars.

Some are dependable.

Some get good gas mileage.

And some make your date want to go to places called Lookout Point.

Speaking of that last one, here's Vintage Wheels, a new site filled with a bunch of tough, sexy, old-school cars that you can buy, online now.

It's sort of like the used-car classifieds in the paper. Only it's way better-looking. And has over 100,000 listings from over 50 countries around the world. And isn't like the used-car classifieds at all.

We screwed up.

Just... here. Two ways to use this thing:

1. You already know you want a '67 El Camino or a '73 Corvette, so you go on there and find them.

2. You don't know what you want, so you click on the part that says "Taste Test," which is like a Myers-Briggs quiz that tells you exactly which car you need instead of your possible personality.

So start thinking about whether you want...

—Something fancy or simple?

—Standard seats or something for a bunch of friends?

—To drive fast or cruise?

—To listen to the radio or eight-tracks?

—To go on dates or drives with your dog?

No cup holder option. Sorry.