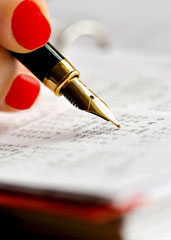 We're not saying your current fitness routine needs a little help...
What we're saying is, it'd be nice if someone just washed your gym shorts.
And maybe your fitness routine needs a little help.
Count your reps with
SIN Workouts
, a full-service fitness concierge that'll handle absolutely everything required for getting you in obscenely good shape (yes, that includes massages), available starting Friday.
This is like having your very own personal assistant/trainer/massage therapist/travel agent/juice bar/laundromat at your beck and call. Finally.
Just call them up and share a bit about your goals (getting healthier, adding muscle, counteracting the occasional 3am nacho run). Then, they'll get to work making that happen.
You can count on them to book your classes (boxing on Tuesday, boot camp on Friday). Arrange your transportation to the gym. Make sure your favorite post-workout water or juice is available. Hire a massage therapist for a deep-tissue session. Also, have your gym clothes professionally laundered. (No, really. They'll actually do that.)
And if you're traveling, well, they've got that covered, too. They'll take care of planning the trip and your out-of-town workouts.
Moral of the story: there's no escape.