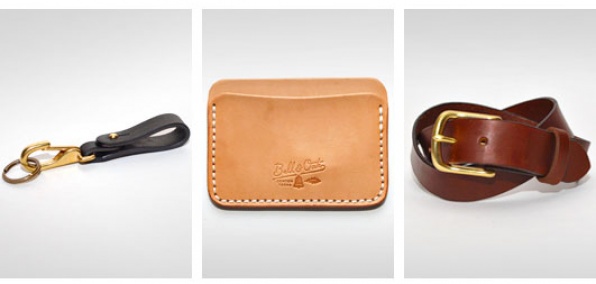 If your interests include wearing pants, carrying money and setting drinks down on surfaces, then there's someone we'd like you to meet.

Clint.

He's the craftsman behind Bell & Oak, a local one-man leather shop that's making attractive, everyday items like belts and wallets from former cows, online now.

So guy's grandfather runs a custom-saddle shop in Denton. Guy learns the tools of the trade. Guy launches a business of his own. It's a nice story, and it's why you can now use the Internet to secure made-to-order leather things.

Things like:

—Belts. These are composed of hand-cut English bridle leather and solid brass hardware. These will hold up your pants.

—Wallets. You've got the simple, single-fold variety. Some nice double-fold snap-closure numbers. And wallets that double as iPhone cases.

—Drink coasters. Just a four-inch piece of heavy-duty leather that's hand-dyed and available in six colors. Only the best for your whiskey glass.

—Wristbands, key fobs and key lanyards.

Clint really cares about your keys.