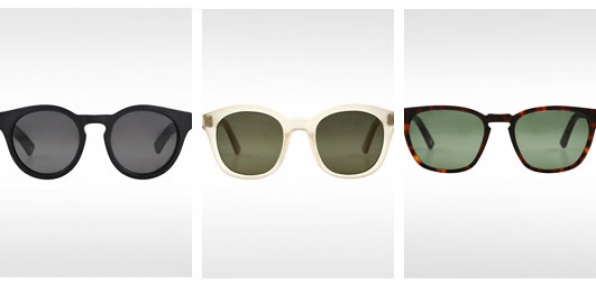 There's this French girl in town.

Who can't stop thinking about your eyes.

Specifically, how badly she'd like to cover the holy hell out of them with some quality acetate.

New glasses, thy name is Ahlem Eyewear, a line of LA-based frames and shades named after Paris neighborhoods, now available at Fred Segal, Mohawk General Store and A. Kinney Court. (And online, too.)

Look outside. The sun isn't going anywhere, and the debut of your fall jacket's indefinitely delayed. You'll just have to channel some LA autumn with new tortoiseshell shades handmade in France and designed by a local French émigré. Nothing says autumn like French-ish tortoiseshell.

Among the highlights: you've got the round-eyed, black-matte Barbès model that could help you to be taken seriously if you find yourself attending the Dumb and Dumber To premiere. A pair of the arched Pigalles for a bit of a laissez-faire European vibe. And classic tortoiseshell Bellevilles for adding a bit of professorial flair to your afternoon on Commissary's patio while you work.

It's not people watching, it's studying the human condition.

Totally counts as work.