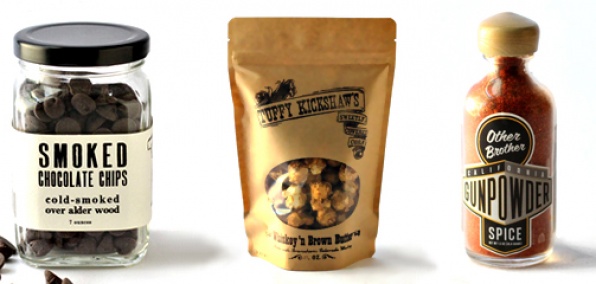 Snacks.

Those are things you like.

You like snacks.

And now that that's been established...

On to Madewest, a new website housing a carefully curated collection of foodstuffs that are all delicious and all produced in Western states, now online.

All these things have the appearance of looking "handcrafted." And made in "small batches." Because they are. By people in California and Montana and other places well west of the Mississippi.

Lots going on here, so let's just get to it. Here are a few occasions when you'd break out such delights:

The hot chocolate mix from Kalispell, MT: For après-ski. Après-board. Après-shoveling out your car.

The black bitters from Silver Plume, CO: For saying "The person who made this foraged for the ingredients herself" as you hand a cocktail to someone.

The "gunpowder spice" from Carmel Valley, CA: For putting on ribs instead of in guns.

The spicy teriyaki jerky from Ventura, CA: For sharing with the league on Sundays.

The whiskey-and-browned-butter popcorn from Denver, CO: For not sharing with the league on Sundays.

The smoked-over-alder-wood chocolate chips from Seattle, WA: For cookies with that familiar campfire taste.

The blackberry jam from Davis, CA: For... toast.

Sorry, "artisanal" toast.