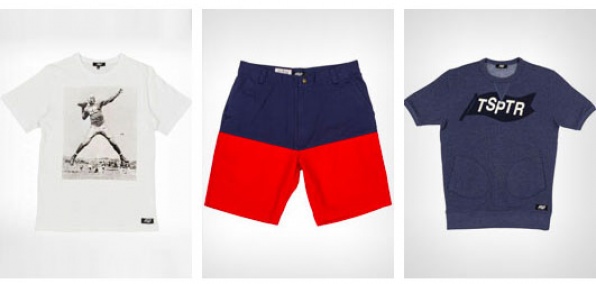 Imagine if you could wear America.

Right. Way too heavy. Makes no sense either.

So consider this the next best thing...

TSPTR, a new collection of fine wearables from two guys in Britain who love American sportswear as much as they love acronyms, online now.

That acronym: it's shorthand for truth, symmetry, pleasure, taste and recognition. Which is itself a concept coined by the late architect and modernist pioneer Louis Sullivan... okay, this is getting out of hand. Let's just say these guys are into design.

Specifically, the prime years of American sportswear from the '60s to the '80s. The kind of all-American goodness a young Paul Newman would have worn on his day off.

Like soft jersey tees printed with old photos of sports stars like Jackie Robinson. Two-tone cotton shorts inspired by the surfers of '60s California, yet perfectly suited for 2014 Nantucket. Or a short-sleeve fleece with scoop pockets for vital, midnight-on-the-beach hand-warming.

They even make twill bucket hats in three colors.

Which is two more colors than one.