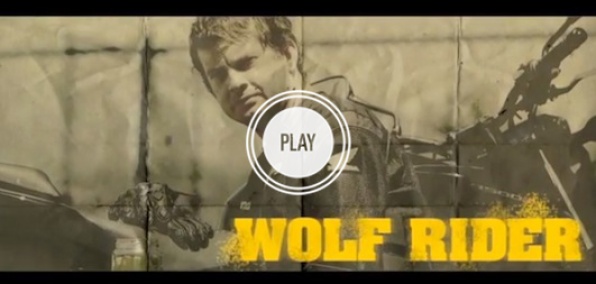 This is the story of a guy.
And his motorcycle.
And the animal that his motorcycle turns him into.
(Pause for dramatic howl.)
Introducing Honda's Wolf Rider, a video series about a simple office worker who's transformed into a wrong-righting, motorcycle-riding hero with a stuffed wolf sidekick (yep, that old chestnut), online now.

Think of this as the Knight Rider spoof The Onion would have created if they were around in 1986. Mostly because, well, Onion Labs created it. But also because it's wonderfully bizarre and full of montages and the main character occasionally confides in a taxidermied wolf.

You can follow the series here. If you enjoy the humor of Anchorman and the majesty of a Honda Powersports bike, you'll be a fan.

And hey, if the videos inspire you to get a motorcycle and start fighting minor crime, great. We've even gone ahead and created an Instant Biker-Alias Generator for you to use in your endeavors. Just enter your name, click the button and you're set.

Never underestimate the importance of a good biker name.