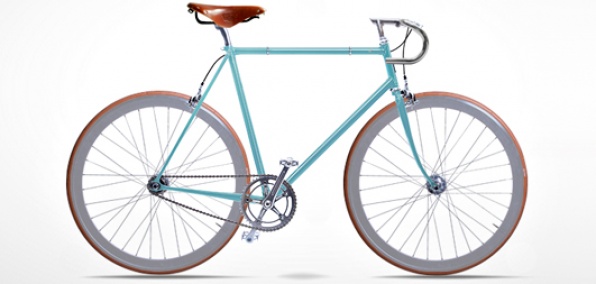 The Italians. They have a way of inspiring crazy thoughts.

Thoughts of seduction over a plate of noodles.

Feelings of absolute power in a three-piece suit.

And now, visions of pedaling furiously across a Tuscan countryside... from a single website.

Give a heartfelt buongiorno to Scatto Italiano, a Milan-based bicycle workshop that's putting you squarely in charge of customizing your own two-wheeled masterpiece, online now.

As you'd expect from true Italians, these guys take their leisure (and yours) seriously. They source leather saddles from England. They hand-carve their own handlebars from American walnut. They've created a step-by-step bike builder on their website that makes you feel like you know everything there is to know about bicycle design.

You'll basically ask yourself a series of questions like "Would a black or turquoise frame look best on my morning commute?" and "Do I need brakes, and if so, how many?" After choosing everything from the handlebar shape to the type of wheels best suited for joyriding into a summer sunset, they'll put everything in a box and ship it to you. All you need to do is throw the handlebars on.

No idea why they can't just ride it over.