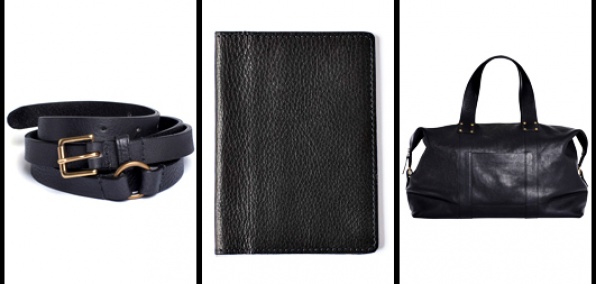 Hope you like leather.

Hope you like the color black.

Hope you like road trips.

Hope you...

Anyway, you get it. If not, here's Stroble, one of those clickable stores where you'll only find things that are black, leather, the opposite of unattractive and available online now.

It's the kind of stuff '50s Brando would pack before taking off on a cross-country road trip. Vegetable-tanned, Italian leather objects that can take a beating without looking like they've taken a beating.

You're definitely covered in the bags-you-may-need arena: weekenders, messengers, duffles. And even if you don't need that small backpack with the all the pockets and the black cowhide, consider getting it anyway. It's practically begging to be worn around the city and slung onto random bar tops.

But don't neglect the other parts of you that could benefit from this. A skinny double-wrap belt for your waist. A pebbled leather passport case for your back pocket. It comes in two colors: midnight and nero.

So... black and a slightly different black.