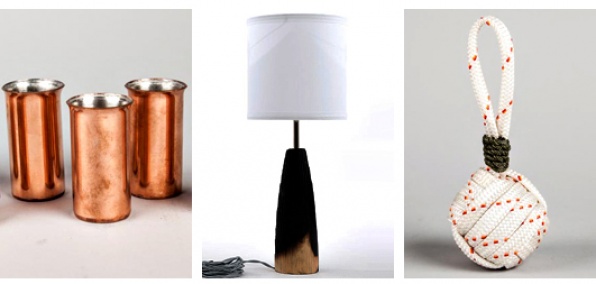 "Where did you..."

"This reminds me of..."

"I wonder how..."

This has been a brief list of unfinished conversations that were started because of that great thing on your desk.

Yes, the thing that's not there yet.

But it will be soon thanks to The Commons, the new arm of a shop in Charleston where everything's made in America and everything's very un-boring to look at, online now.

Nice stuff in here. Nothing too modern. Nothing too technical. Just a random assortment of smart-looking things that mostly don't plug into walls. You remember those things.

Maybe you need to fill a lake house for summer. This stuff would work for that. Take that nautical doorstop, for example. It's the little things. Or that pine lamp you'll keep on your bedside table. You can tell your guests how ancient Japanese techniques were used to char it that way.

Ah, but there's still all that barware to be considered. You can't very well have a bathing-suit-required party without cracking a beer open with a solid brass bottle opener or making toasts with copper shot glasses.

Now can you...