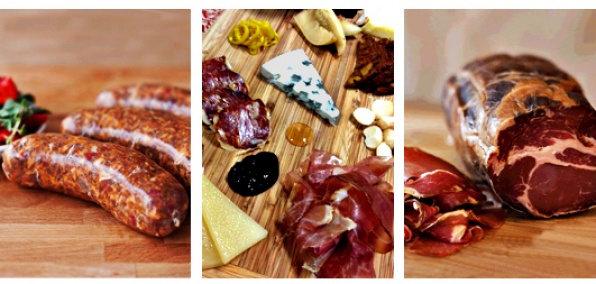 And so it begins...

The first spark of the charcoal.

The slow-motion unsheathing of the ceremonial golden spatula.

The last-minute text for someone to please pick up some mustard on the way over.

That's right. It's grilling season, motherf**kers.

(Well, close enough, anyway.)

So meet Smoking Goose, longtime provider of all things meatstuff to the likes of Mario Batali and Jean-Georges Vongerichten. And since they're online now for the first time ever... you.

Used to be, you'd have to venture somewhere like Eataly, ABC Kitchen or their shop in Indianapolis to get your hands on this stuff. But thanks to modern-Internet-and-postal-service technology, these guys are now delivering their Peking-duck sausages, veal bratwursts and jowl bacon straight to your grill. (If your grill doubles as your mailbox.)

And what timing. The Kentucky Derby soirees. The Memorial Day cookouts. They're ever so nigh. And they're ever so in need of you presiding over a flammable surface while gently rotating fennel sausages.

So sometime between now and then, jump on the site and grab some charcuterie like their Gin & Juice salami made with juniper berries and orange zest. Or the one made from elk called Stagberry.

Which, yes, tastes like Stagberry.