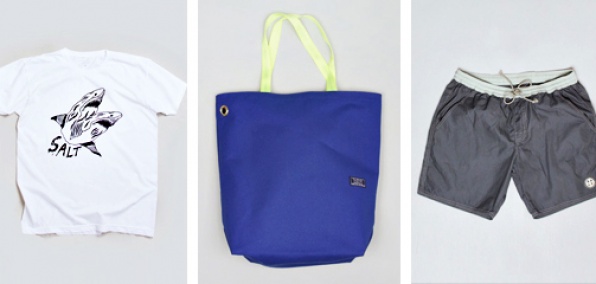 Chances are, there's a beach in your very immediate future.

And if that happens to be a nude beach... well, maybe stop reading.

Because then you won't require the services of Salt Surf, a Brooklyn-based house of wearable summer provisions (and non-wearable surfboards) that just became friendly with the Internet for the first time ever, online now.

If a sudden plot twist had Don Draper—you know, that guy we mention a lot in stories like this—giving up on advertising completely and riding the series out as a mysterious East Coast surfer, he'd probably be wearing this stuff.

Things like soft cotton T-shirts that have been washed 40 times for that "washed 40 times" feel. Thigh-friendly swim trunks. Bucket hats that are less Caddyshack Murray and more Fear and Loathing in Las Vegas Depp.

They'll also sell you surf wax and six actual surfboards.

And here you thought all that surf talk was just for show.